Matalan expects its full-year profits to tumble after it suffered the "severe financial impact" of problems at its new distribution centre during its second quarter.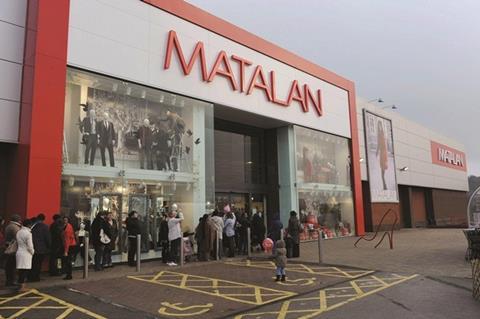 Matalan revises profit guidance after warehouse "challenges"
Second quarter EBITDA plummets 89.5% to £2.3m
Matalan forced into "aggressive markdowns" to clear excess spring/summer stock
Boss Jason Hargreaves insists performance of Liverpool warehouse has "improved"
The value fashion retailer has revised its full-year EBITDA guidance to between £60m and £65m after experiencing "challenges" following the move to the new warehouse in Liverpool earlier this year.
It had already revised EBITDA guidance to £80-£85m at the time of its first quarter announcement, having reported an initial range of £107-£112m.
Matalan was forced into "aggressive markdowns" to clear its excess spring/summer stock, causing EBITDA to plummet 89.5% to £2.3m in the 13 weeks to August 29.
Total revenues fell 0.9% to £261.7m during the period.
Boss Jason Hargreaves said the retailer had also scaled back its online growth expectations as it "carefully manages the demands placed on the new warehouse."
Hargreaves added: "In July we outlined the challenges experienced following the transition to our new distribution centre in Liverpool. The results for the second quarter reflect the severe financial impact of the action taken to sell through the unprecedented level of excess spring summer stock.
"After a significant effort from our warehouse and store colleagues, we closed the quarter with a much healthier seasonal stock package. However, this was only achieved by more aggressive markdowns than initially anticipated.
"The performance of the new distribution centre in Liverpool has improved and we have launched our autumn ranges across the UK more effectively.
"A number of key steps designed to improve performance have been identified and are being implemented throughout the business. Implementation is supported by new senior appointments in supply chain, IT, trading and ecommerce."
The results come in the same week that Matalan's chief operations officer Arnu Misra stepped down from his post after nearly three years for health reasons.
Misra joined the retailer from Asda in February 2013 and was responsible for numerous functions, including marketing, retail, IT, supply chain, multichannel, new business and HR.