This year's summer of sport may not have had the hoped-for effect of boosting retail sales overall.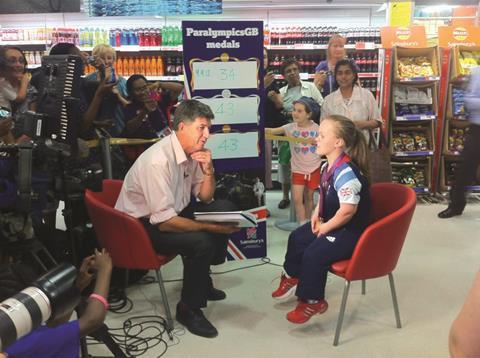 However, Sainsbury's sponsorship of the Paralympics was a masterstroke.
As we bid farewell to the spectacular Games, here's one last image: medal-winning swimmer Ellie Simmonds, interviewed by Alex Thomson for Channel 4 News in Sainsbury's Stratford store.