The rising popularity of click-and-collect will lead to retailers pocketing an extra £1.15bn this Christmas, according to a new report.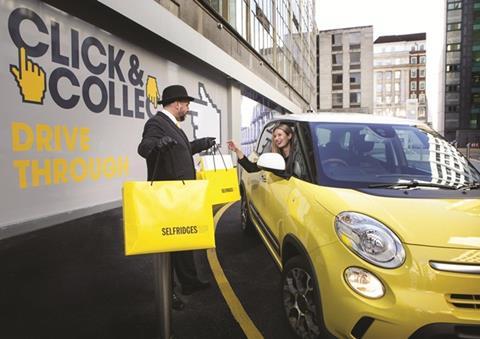 The research by eBay and retail analysts Conlumino found that click-and-collect will increase sales at high street retailers this Christmas as shoppers are expected to make three additional shopping trips each to collect parcels bought through the services.
The report found that smaller neighbourhood high streets like Purley and Tufnell Park and market towns such as Marlborough and Totnes are each expected to experience a rise in sales of around £1.3m during the Christmas shopping period as a result of customers buying extra products when they pick up online orders.
The report also said that click-and-collect will be valued at around £3bn this Christmas, compared with £2.1bn in 2013.
Last Christmas, 25% of shoppers bought extra goods from the same store they picked their orders, while one in four made a purchase from a neighbouring shop while out collecting parcels.
Drinks and snacks accounted for one in five shoppers' additional spend and 10% of consumers stopped to enjoy a meal while on their collection trip.