PAID FOR POST
More voices from the retail industry
With 52% of retailers citing friction in the online checkout process as the biggest driver of basket abandonment, Klarna talks solutions.
Abandoned shopping baskets remain a significant issue for UK retailers, with checkout cited as the primary point for consumers to fall out of the shopper journey, according to a study conducted by Klarna in association with global analyst house Ovum.
The research into the opinions of leading multichannel retailers found that 52% of retailers believe friction in the online checkout is the biggest driver of basket abandonment.
Forty per cent cited a lack of payment methods and 39% suggested a lack of lending or credit options was stopping consumers completing the payment process.
Why does this remain such a problematic issue for retailers?
With the huge growth in online and mobile shopping, delivering a hassle-free online shopping experience for consumers is essential. The Ovum research found that sales made on mobile devices soared by 350% from 2015 to 2017.
Retailers predict that by 2019, well over one in 10 (12.8%) of total retail sales will be made on mobile. And on mobile, friction and complexity are the enemy.
Increasing the range of payment and consumer financing options is seen as the key route to ensuring more consumers shopping on mobile make it through the checkout process
For retailers, increasing the range of payment and consumer financing options is seen as the key route to ensuring more consumers shopping on mobile make it through the checkout process.
Ninety-eight per cent of merchants agree that consumers today want new and easier ways to pay online – for example, Klarna's Pay After Delivery – and nine out of 10 merchants say they are currently investing in mobile optimisation and capabilities to stay competitive. Meanwhile, 78% of merchants say they would like to introduce consumer finance at the point of sale.
With appetite for new forms of payments high among today's on-the-go mobile consumer, there's an obvious need for a simple and straightforward way to offer consumer finance online.
Why are more retailers not offering these options to their customers?
The reality is that a dramatic 85% of retailers think introducing consumer finance is too complicated and expensive.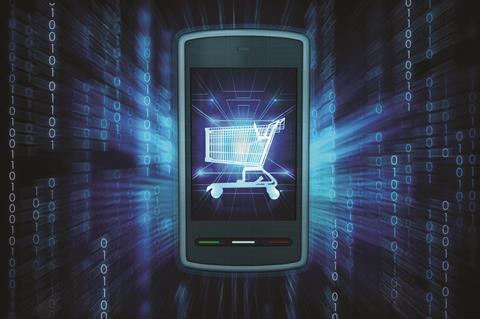 But it doesn't have to be. Retailers looking to provide the options consumers want in a frictionless format should consider Klarna for a smooth and simple solution to modern consumer financing.
Optimised UX, easy credit application process, real-time decision-making, smart risk assessment and flexible promotional plans are all features of the modern approach Klarna takes to consumer finance.
So while a tricky checkout process or lack of payment options can turn off today's consumers, there is much to gain for retailers who get this right.
In fact, consumer research carried out by Klarna found that 57% of consumers think increasing the variety of payment options would make them more likely to shop with an online retailer.
Today's online consumer will spend more if the browsing, buying and payment process is smooth, simple and stress free.
Luke Griffiths, vice-president and general manager, Klarna UK.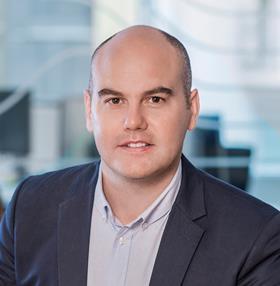 Please contact sales@klarna.co.uk or visit www.klarna.com
Delving deeper into basket abandonment
Klarna's Consumer research: Rethinking Returns was a survey of 2,000 consumers across the UK conducted by Censuswide in February 2017. To find out more click here.


We make shopping smooth. With Klarna consumers can buy now and pay later, so they can get what they love today. Klarna's offering to consumers and retailers include payments, social shopping, and personal finances.