PAID FOR POST
More voices from the retail industry
With managing store footfall more important than ever before, Adam Presdee, service director at GEZE UK, explains how technology can help retailers keep both shoppers and staff safe.
Retail businesses have weathered the most challenging of storms over the last year, having to pivot at lightning speed to adapt to a raft of changes including overnight lockdowns and closures of 'non-essential' shops, plus new ways of servicing shoppers both at home and in store.
From sanitising stations to glass screens and one-way systems, physical shops are looking very different to the ones we were in this time last year. Gone are the days of stores full to the brim with shoppers eager to snap up a bargain.
Instead, retailers are now under pressure to limit numbers in stores to ensure safety for all. Government advice demands retailers limit customer numbers by "calculating the maximum number of customers that can reasonably follow social distancing guidelines".
A new problem to resolve
Unsurprisingly, this has led to queues forming outside many shops and therefore the need for queue management.
So far, this has meant a member of staff, sometimes two, standing at the door counting people in and then out again – a time-consuming task that is prone to errors. Not the best use of employees who could be more profitably engaged elsewhere and not ideal for the poor staff member left standing in the cold.
With retailers stretched to the max at present, technology can offer a welcome solution, providing queue management automatically and therefore saving money, making better use of staff and meeting government requirements.
A step in the right direction
Customer flow control and successful store layout for maximising sales have always played an important role for retailers.
The coronavirus pandemic has brought these considerations increasingly into focus because it involves analysing the number of customers and the routes they take, and directing and controlling these correspondingly.
"Those who act responsibly now with the safety and comfort of their shoppers front of mind will be the businesses that consumers favour above others long after this pandemic has passed"
It remains vital to know the true occupancy and flow of people in and out of store while ensuring the safety of both staff and customers. But now the main task of flow control systems is to ensure only the correct number of persons can enter a building safely.
This allows each customer to better socially distance themselves; they feel safer and retailers comply with government guidelines. Meanwhile, escape routes are unaffected.
It is also clear to shoppers that the retailer or site management have thought seriously about the issue and acted accordingly, with a visible solution.
Those who act responsibly now with the safety and comfort of their shoppers front of mind will be the businesses that consumers favour above others long after this pandemic has passed.
GEZE Counter, a customer flow control solution, specifically addresses these challenges.
The flexible system, which can be integrated into existing solutions, helps to ensure both the health and safety of staff and customers and provides data on current capacity, is used by retailers including BP.
GEZE uses the door as a clear physical barrier to access control, which in turn relieves staff and eliminates the need for security services.
There is also a visual display of the occupancy status for customers via a traffic-light function and a visually striking display pillar in the entrance area.
With GEZE's system retailers can regulate the maximum number of people in store, view current capacity and retrieve statistics about customer flow.
Adam Presdee is service director at GEZE UK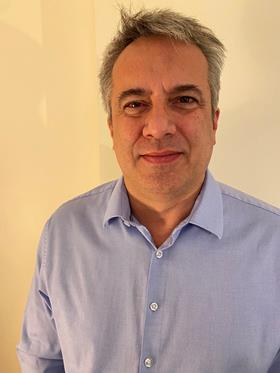 He has extensive experience within GEZE and the automatic door industry.
Presdee began his GEZE career as sales manager for the internal distribution sales team, before moving to GEZE UK Service as operations manager and then becoming service director.
As he leads a dedicated team, the growth and innovation of the GEZE Service offering continually develops.
Recent innovations include GEZE Counter to aid retailers in their occupancy control during the Covid-19 pandemic, the introduction of an industrial door division and continued expansion of GEZE's regional office structure and offerings
Presdee is always focused on efficiency, growth and innovation to ensure the continued improvement of GEZE UK's customer care and service experience, ensuring the smooth running of all equipment with repairs, upgrades and legal compliance on all door operators with regular planned maintenance packages.

GEZE is a world leader in manual and automatic door control technology and window control systems for natural ventilation, smoke and heat extraction. Founded in Germany in 1863, the company invests millions in research, development and manufacture of innovative solutions, and sets the global standard for advanced door and window technology. ISO 9001, 14001 and 45001 certification with Lloyd's Register (LRQA) demonstrates our commitment to quality, environmental and health and safety management. Our products must meet a wide range of guidelines, standards and legal requirements, so are subject to constant testing and monitoring. They have a range of authorisations, test certificates and test marks from national and international institutes.