PAID FOR POST
More voices from the retail industry
Digital transformation is as much about collaboration and strategy as technology.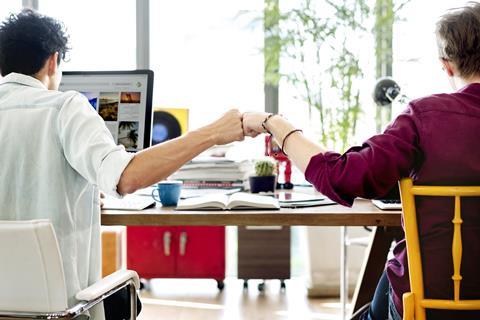 The fundamental shifts needed to serve customers successfully in a market increasingly driven by the expectations of a new generation of consumers are resulting in traditional retailer-supplier relationships morphing into something much more strategic.
This has led to the rise of the retailer-technology partnership. These partnerships are driven by the need to serve customers better, and a recognition by retailers that it's a fast route to accessing transformative solutions and data science to improve their business models.
Where technology was historically used by retailers to 'keep the lights on', it is no longer a utility, but essential to the strategic transformation of retail offerings and operations in an increasingly challenging environment.
Asos, for example, calls itself a technology company that sell clothes online – a prime example of retail and tech's evolving relationship.
Power of the partnership
Advances in artificial intelligence (AI), cloud technology and other enterprise software have helped retailers transform their operations and look at new ways of doing business. Retailers see an opportunity to tap into tech companies' R&D resources and tech expertise as a way of adding value to their own organisations. It's why more of them are closely attaching themselves to one tech house to co-develop new ways of working.
But success doesn't just rest on the tech – technology is the enabler for retailers to digitally transform but success lies in strategic planning and collaboration between the two businesses.
For that to happen, it's crucial the industry expertise of the retailer is intrinsically combined with the tech know-how of the supplier to develop the most suitable and sustainable business roadmaps.
"It's crucial that the industry expertise of the retailer is intrinsically combined with the tech know-how of the supplier to develop the most suitable and sustainable business roadmaps"
Big names on board
Microsoft has unveiled strategic partnerships with Marks & Spencer and Walgreens Boots Alliance, two UK high street mainstays, where a combination of each of our skill sets will support true retail transformation and help define a remodelling of these businesses.
M&S and its chief executive, Steve Rowe, are striving to create a "digital-first" business model, and they want to mix our AI capabilities with their 135 years of retail expertise to create an operation fit for the modern day.
At Boots, we're committed to combining our cloud tech infrastructure with the retailer's 170 years' specialist experience to shake up and digitise healthcare retail.
These partnerships are required in retail because the journeys companies – including M&S and Boots – are going through are so monumental they are effectively redefining their entire business propositions.
Picking a partner for shared success
Everyone is picking their side, selecting the right toolkit and, more importantly, choosing the most suitable partnerships as they look to compete.
It is vital to pick the right partner – one whose own success is based on your success, ensuring shared ownership of the challenges you face. It is the strength of these partnerships that will decide retail's winners and losers.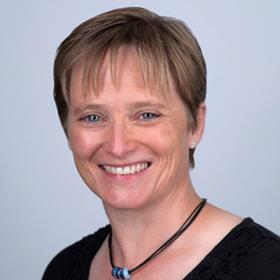 Diana Parker is sector director – retail, consumer goods, travel and transport at Microsoft

Together with our customers and partners, Microsoft delivers the promise of intelligent retail. Your customers. Your people. Your data.