PAID FOR POST
More voices from the retail industry
With plans for mandatory food waste reporting now discarded by the government, Olio's Tessa Clarke examines why it could be the solution hiding in plain sight
In a hammer blow to communities and the environment, the UK government recently announced it is scrapping plans to introduce a groundbreaking new law that would require medium and large businesses to report their food waste data.
Why is this such a travesty?
In the UK, businesses throw away more than 2 billion meals each year. In addition to the significant economic cost of this, millions of Brits are struggling to put food on the table, with the Food Foundation estimating that in January 2023 9.3 million people experienced food insecurity. These are people who could put that surplus food to much better use than the bin.
Alongside this — as the fires, floods and extreme heat waves of this summer demonstrate — the climate crisis is unfolding at pace and food waste is a big culprit, accounting for 10% of all global greenhouse gas emissions.
In opting for a voluntary approach to food waste reporting over a mandatory one, not only has the government chosen to ignore these social and environmental alarm bells – they've also disregarded advice from experts over the course of the consultation.
Those experts – including the Climate Change Committee (CCC) and the Waste and Resources Action Programme (WRAP) – advised that a voluntary system hasn't worked in the past, so is unlikely to move the dial in future.
A false economy
Unsurprisingly, the majority of businesses are in support of introducing mandatory food waste reporting. Some 79% of retailers – including Tesco, Waitrose and Ocado – involved in the Defra consultation were in favour of the proposals.
Despite that support, the government has decided that the cost to businesses would be too large to implement. And what is that cost? The cost that's preventing millions of Brits from accessing 2 billion meals per year, and stymying our collective progress to net zero?
It's an incremental £52m over a 12-year period for the sector as a whole. A literal drop in the ocean in comparison with the societal and environmental costs of the status quo.
Why we need action
It's true that many UK food businesses — including retail and catering partners of Olio's Food Waste Heroes Programme like Tesco, Iceland, One Stop, Compass and many more — have made innovative and impactful steps to reduce food waste in recent years. But we desperately need more businesses to follow suit and mandatory waste reporting is just the accelerant we need.
There's simply too much at stake to accept this short-sighted decision from the government, which is why the team at Olio are supporting Feedback (a pioneering environmental campaign group) to ramp up public pressure to save the food waste law.
What happens now?
As well as a petition (which has already received more than 15,000 signatures), the team at Feedback has launched a legal challenge following the outcome of the consultation. This is on the grounds that the government's decision is irrational, fails to take into account the evidence gathered and ignores expert advice.
With the help of Olivia Blake MP, Feedback has also succeeded in tabling a parliamentary petition that MPs can sign in support of mandatory food waste reporting.
Feedback encourages as many people as possible to write to their MP to make sure that the petition gets as many signatures as possible.
But we don't have to wait for the outcome of this legal challenge in order for UK food businesses to do their bit.
Leaders in our retail, hospitality and contract catering sectors need to commit to meaningfully tackling their food waste, if they haven't already taken steps to do so.
Thanks to well-established community food redistribution solutions like Olio – and our charity partner FareShare – it's never been easier for businesses to get as close to zero waste as possible while providing UK families with food they might otherwise not have access to.
Food for thought
While solving structural inequality, and transitioning our energy systems will take decades to complete, reducing food waste is clearly an untapped silver bullet for both people and planet. Let's act on it.
Want to learn more about the work we do with food businesses to fight waste? Get in touch with us via our website to speak to a member of our team today.
Tessa Clarke is chief executive and co-founder of Olio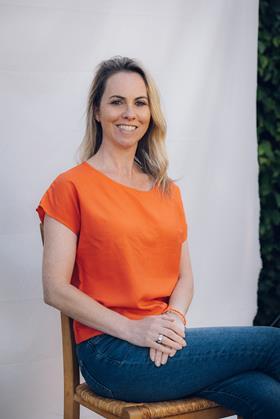 Olio is a on a mission to fight food waste by rescuing and redistributing your surplus food. We pair you with trained volunteers in your area who pick up whatever food you've got left at the end of each day. They then add it the Olio app for people living nearby to request and collect – often in as little as 30 minutes. That way, your edible surplus food feeds local people (rather than going in the bin).
View full Profile