PAID FOR POST
More voices from the retail industry
It's no secret that customer experience has become the key battleground in retail, with boardroom strategies focused around the technology that will help businesses win.
Recent research from Forrester highlights this: "The nature of the game in retail now is a better customer experience, which 68% of global business leaders say is a high or critical priority – second only to growing revenue."
One of the ways in which retailers have sought to achieve these two goals is through the smarter use of technology, specifically mobile.
Everything from improved back-end inventory management to the customer experience on the shopfloor can be improved through mobile technology.
In order to be successful, an effective mobile device management (MDM) strategy must enable employees to use devices easily and effectively.
So what are some of the biggest mistakes retailers are making and what can be done to avoid them?
Identifying the problem
One of the biggest mistakes is not having a clear objective in place.
Without a clear mobile strategy that aligns with the business's goals, an MDM solution can quickly fall into a patchwork approach to devices and device management across multiple sites, leading to confusion, and limited improvements to productivity and the customer experience.
From an inventory management perspective, without a consistent interface or application across devices efficiencies are lost.
Another common mistake is attempting to do too much in house. Expecting employees to be responsible for managing application updates, security protocols and manual identity management can lead to security breaches, demotivation and a lack of efficiency.
How can retailers get it right?
For an MDM strategy to be effective, there needs to be a clear objective shared and developed by different stakeholders within the business. Once this has been decided, the right support systems can be put into place.
Often these can be provided by dedicated partners that can help manage anything from a few hundred to a few thousand devices easily.
Some of the benefits include having a centralised support system that can roll out same-day updates across every managed device. This improves security, as new patches can be deployed as soon as they are released.
"For a mobile device management strategy to be effective, there needs to be a clear objective shared and developed by different stakeholders within the business"
One company that has showed the best way to approach an MDM strategy is high street shop Rituals.
It has deployed Mac, iPad, iPhone and iPod Touch devices across its global network of 670 stores in 27 countries and in its head office.
It uses these devices to support employees' unique needs, including training, management, stock-taking, point-of-sale and payments. All of this is managed centrally using one MDM solution.
Plan today to succeed tomorrow
Success is not born from just using the right mobile technology, it also requires the right approach and management. Simply deploying mobile devices on the shopfloor will do nothing but confuse employees and create a disjointed experience for customers.
Retailers should have a clear goal in mind and work with the right partners that can fuel their transformation journey.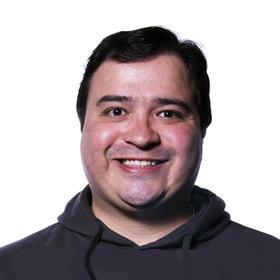 Aaron Hix is senior manager for global business development at Jamf

Jamf, the standard in Apple Enterprise Management, extends the legendary Apple experience people love to businesses through its software and the largest online community of IT admins focused exclusively on Apple in the world, Jamf Nation. Jamf manages Apple devices, connects Apple users and protects Apple devices from cybersecurity threats. To learn more, visit jamf.com.