PAID FOR POST
More voices from the retail industry
Understanding global issues in order to help shape, not react to, the agenda will be vital for retailers in the year ahead, believes law firm DWF.
We're just a few weeks into 2019 and, while there are undoubtedly many challenges ahead for the retail sector, adversity is the mother of invention and the opportunity to influence change is greater than ever.
To help shape what the future may look like it is key that retailers understand the global issues and help shape, not react to, the agenda. The retailers which take the time to do this now are likely to be the biggest winners.
Here our top five legal trends to be aware of this year, including some things to consider and questions to ask yourself in order to prepare:
1. International instability
From Brexit to trade sanctions between the US and China, we are seeing an unprecedented period of instability which could disrupt the supply chain. Understanding the detail of your supply chain will help protect it through the Brexit transition:
Tariff changes– what could the worst-case scenario be? To answer this question it is not enough to look at just your product, its ingredients are also key, eg whisky may be zero rated but its ingredients are not
Working on the basis that there could be a 72-hour delay at customs, increasing stock by a week appears to be the least that should be done.
In addition, identifying and auditing alternative suppliers is key
Factoring in additional costs caused by the above and potential changes in foreign exchange rates is also vital
There are the unknown unknowns such as assessing the needs of the nation in the event of a no deal. Last summer, when there was a Co2 shortage, there were discussions about the Government using its emergency powers to divert Co2 supplies to hospitals. Co2 is only one commodity that we import from the EU
How would your stores deal with a crisis and consumers seeking to stockpile product? Thinking about how products might be rationed is not as extreme a measure as it may have seemed six months ago.
2. Labour supply
Beyond the UK's apprenticeship levy, the development of the gig economy and reduction in migrant labour, the retail sector has an ageing employee population. Now is the time to plan for what your labour model for the future should look like.
A good starting point is reviewing the Government's 'Good Work Plan' to ensure you will be compliant with likely changes to working practices
If recruitment is from the UK population, understanding how different recruitment models may work is crucial, eg following the recruitment methods of Timpsons and the Co-op could be a solution
The role of technology in this process takes on increased importance e.g. could convenience stores become automated, what would this take and what are the costs?
3. Social responsibility
Consumers are increasingly aware not just of the ethical and ecological credentials of the products a retailer sells but of their full CSR ecosystem. From the #metoo movement and Gender Pay Gap reporting to the focus on single-use plastics.
Are you managing your waste effectively – have you considered how anaerobic digestion and other clean energy might help your business?
Allergen labelling is back in the press – is your business compliant with regulations and prepared for or leading potential change?
Managing brand reputation is key. Have you got a crisis management system in place should the worst happen?
4. Tech revolution
From Amazon's advances with scan and go to hyper personalisation, from AI to blockchain, technology continues to totally transform both the physical and online retail space.
The starting point in all of this is to plan what you want to achieve and why. This is particularly important when dealing with data. Many retailers have data but have no overall objective or plan for how to use it
Another common problem in relation to data is how to protect it. Have you ensured policies are compliant and able to adapt to your tech strategy?
Consider your employment strategy – tech advancements often lead to job losses. Have you considered the cost and brand risk versus the efficiencies and engagement new tech adoption can bring?
5. Price will remain a key battleground
Our Global Consumer 2019 report in partnership with Retail Week found that price and product quality are still the key drivers for consumer purchasing, suggesting that those at the discount and higher ends of the market are likely to do well, with retailers in the middle feeling the pinch.
As retailers are squeezed there is more competition and comparative advertising continues to be popular. The majority of ASA complaints continue to be about 'misleading' advertising. Planning your strategy carefully is essential. The better prepared and more thought out your campaigns are the more effective they will be. In the current economic climate more and more advertising is reactive instead of proactive.
One size does not fit all. Understand the differences in the consumer behaviour of your customers in different regions by downloading

The Global Consumer 2019

.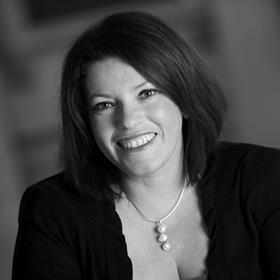 Hilary Ross, Global Head of Retail, Food & Hospitality, DWF LLP
DWF is a global legal business with expert retail and food sector teams. Whether it is from factory to front door or farm to fork we enable retailers to manage the transformational change demanded by consumers and needed to create sustainable growth.
Our experts support clients in reducing risks, creating opportunities and building innovative strategies for success. We anticipate, understand and challenge the legal framework while staying focused on business growth and your commercial needs.
DWF is a leading global legal business with an expert retail sector team.