PAID FOR POST
More voices from the retail industry
Responsible selling and buying are now more important than ever, and the retail industry has a duty to avoid exploiting consumers for short-term gain, says Openpay UK managing director Andy Harding
There are no two ways about it: Covid-19 has upended the retail landscape, forcing the closure of physical stores and accelerating the move toward online at a rate not even the most prescient experts could have predicted. These abrupt shifts saw retailers refocus their resources to migrating sales online, and in doing so we saw conversion techniques pivot to adapt to an ever-changing, fast-paced online environment.
Why? Because for any ecommerce site, conversion is king, so it stands to reason that any tactics which can positively impact this metric will be seen as a win for the retailer, especially during this ecommerce boom.
What we don't necessarily know, however, is what impact these tactics might be having on the consumer, and if the desire to achieve daily sales targets and mitigate losses from store closures might lead to longer-term brand damage and driving irresponsible consumer spending.
Impulse buys
Is the industry staying mindful of the tactics employed to ensure consumers aren't spending themselves into unsustainable debt? Are targeting tactics too invasive, or have we got it right? Our latest piece of research revealed that "cart arts" such as flash sales, "selling fast" tags and back-in-stock notifications led to an incredible £3.4bn in impulse purchases – with younger Gen Z and Millennial audiences most susceptible – but is this a good thing?
With consumer confidence and spending not yet back to pre-pandemic levels, coupled with ongoing financial worries because of the economic fallout from the pandemic, the industry must put the consumer first and not risk exploiting them for short-term gain.
Sales are, of course, paramount for any business – but it is critical to use the methods that drive the best outcome for both businesses and the consumer.
We've selected three key recommendations retailers can use to boost conversion while adhering to the duty of care for consumers, and ensuring customer satisfaction, which is a key indicator of long-term brand and business health:
1. Reconsider the use of one-click payments over certain basket sizes
This function is undoubtedly a great technological advancement, but too many purchases are made accidentally as a result of one-click purchasing. There's also a wider point about frictionless payments. Make it too easy and it could result in buyer's remorse and costly returns. Just like a queue in a physical retail space, a slight pause in the checkout process enables the consumer to make a considered purchase, which is the better option for all concerned.
2. Re-evaluate the number of discounting events or periods
Sales are a key tool in any retailer's arsenal, but they can also be to the detriment of the bottom line. Too many discounts and consumers become used to never having to pay full price, so they start to exhibit delayed purchasing behaviour. Openpay's research found that, on average, consumers were prepared to wait between four and five weeks to see if a discount would become available.
3. Limit use of Buy Now Pay Later solutions where customers aren't required to make an upfront payment
These services may encourage absent-minded spending, overfilling the basket with the intention of returning most of the items, because why not? It's not costing the customer anything, but it is costing the retailer, potentially significantly. Payment providers like Openpay have always required consumers to pay a deposit, the upfront financial commitment helps consumers make conscious purchases and can help limit the number of returns, ultimately benefiting both the customer and the retailer.
As the migration to online shopping continues, there seems no better time to re-evaluate our practices and ensure we're creating a trusted environment that will ultimately serve the industry for the long term.
These recommendations are taken from Openpay's latest industry report, Hard Sell, exploring the tactics used to drive conversion. This report presents a fair and balanced view of the techniques used by retailers to drive conversion and provides a series of recommendations. You can read the full report.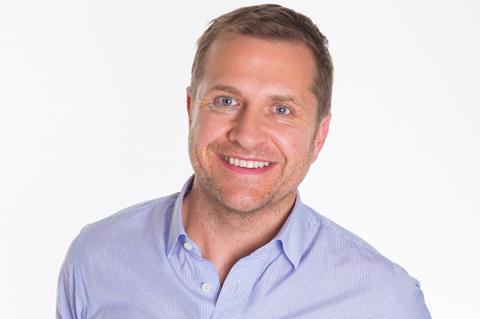 Andy Harding is UK managing director at Openpay
Harding was previously interim chief digital officer at Arcadia Group, where he was responsible for the overarching group digital strategy across Topshop, Topman, Dorothy Perkins, Burton, Wallis, Evans and Miss Selfridge.
He has also held leadership and advisory roles with Mothercare, McKinsey & Company, House of Fraser, Ryman and Carphone Warehouse.
Learn more about Openpay.

Founded in Australia, Openpay is a next-generation interest-free payment solution that helps customers responsibly manage their purchases. The mission of the company is to change the way people pay for the better, offering a flexible alternative to expensive overdrafts and credit cards.