PAID FOR POST
More voices from the retail industry
The growth of the online retail sector had already resulted in a surge of warehouse enquiries before the pandemic, but with the busy Christmas period fast approaching, the demand for fulfilment is about to get even greater.
Many retailers will be expanding into new facilities – but what is it they are actually looking for?
1. Identifying a strategic location
Often, being situated on the national motorway network is top of the list for retailers – and some warehouse developments are consequently centred around major highways and urban centres to provide access to key markets and customers.
The three months before Christmas makes having a central location for receiving, storing and distributing products even more important for retailers looking to keep up with festive fulfilment demand.
Online retail grew by 10.1% last Christmas according to the Centre for Retail Research, with increased lockdown measures set to cause that figure to rocket in 2020.
Daniel O'Neill, founder of kitchen and dining ware retailer ProCook, chose a logistics facility situated on junction 12 of the M5, in the South West's established logistics triangle. ProCook can reach its customers on a national basis with convenient access to the whole of the UK.
He explained: "Our decision to expand to St. Modwen Park Gloucester was straightforward and our previous experience reassured us that we'd be in good hands. Our new premises have an excellent specification for our logistical needs."
2. Specification and scalability
No matter the size, specification is key for retailers. A warehouse operation requires the pull of significant power resource to ensure operational productivity.
Euro Pool System, providers of reusable fresh produce packaging for leading grocers, was initially looking for a much bigger facility but opted for a small warehouse due to the better availability of utilities.
Country manager Alvaro Molina explained: "We use a lot of water, electricity and gas, so it was really important that we had that specification guaranteed. Not only for our tray wash operation but also for our potential growth. The availability of additional power and other utilities was crucial in our decision to relocate."
Scalability is equally as important for retailers, given that the length of the average warehouse lease in the UK is now 13 years, according to research by Savills.
Many retailers have upscaled their warehouses in accordance with unprecedented Covid-related growth, so flexibility is key.
Molina added: "We chose St. Modwen Park Tamworth because it gave us the flexibility that we needed. We expect significant growth within the next year and St. Modwen offered us the opportunity to expand in the future."
3. Finding labour and retaining staff
Labour is always a significant factor for occupiers when looking for a logistics site, even with the ongoing growth of automation.
Employees are the number-one operational cost in any organisation, so it is more important than ever that retailers have access to a healthy, skilled and cost-effective workforce.
It is important to make a concerted effort to ensure our schemes support our customers' need to attract and retain the best staff by developing features that enhance their 'employer brand'.
Mature landscaping, trim trails and accessibility via public transport are all top of the priority list for retailers that care about creating a positive workplace environment.
Recruitment company Blue Arrow estimates that warehouse staff walk up to 18 miles a day at work, so employee wellbeing plays a significant role when choosing a new logistics facility.
David Binks is senior director of leasing at St. Modwen Industrial & Logistics
With units C43, S52, C106 and T321 available in commercial hubs across the country, beat the festive flurry and find a logistics facility suitable for your retail business by getting in touch with David: DBinks@stmodwen.co.uk or visiting: stmodwenlogistics.co.uk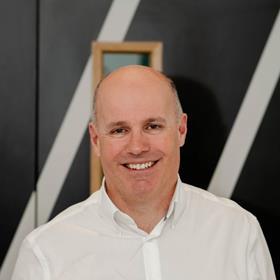 St. Modwen has over 30 years' experience and a national portfolio of £1.41bn. Its Industrial & Logistics division designs, builds, owns and manages high-quality industrial & logistics assets in the UK, concentrated around major infrastructure and conurbations for our customers. Customers include some of the world's biggest logistics and ecommerce organisations as well as significant national and regional enterprises.