PAID FOR POST
More voices from the retail industry
How do leading retailers overcome the omnichannel fear factor? Technology firm Radial attempts to answer this burning question.
If one thing has become abundantly clear in this decade, it's that retail and technology are intertwined. Developments in technology adoption and usage have changed – and will continue to change – the face of modern retail.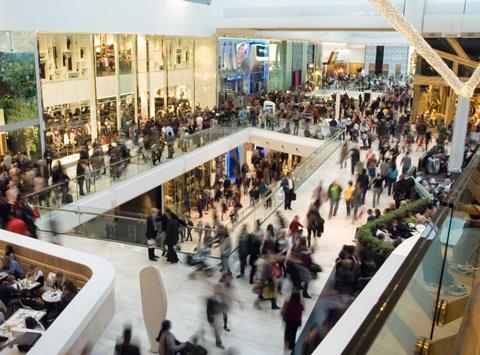 Omnichannel is now an often overused buzzword to describe consumer interaction between the two. Yet the truth is that omnichannel is actually the new retail.
While click-and-collect has long been the initial launch for many retailers and brands, results across our client base show our ship-from-store tool actually drives the biggest business benefit.
How big? Our clients see on average a 20% increase in incremental ecommerce revenue and an increase on markdown items of more than 30%.
So why haven't businesses universally accepted omnichannel? Perhaps they feel they do not understand the benefits (to understand these in more detail, read this article).
Either that or they believe the myths that still surround ship-from-store… and that's all they are: myths.
Read on to reveal the seven most common misconceptions about omnichannel:
1. My store inventory is not accurate enough
The goal may be 100% real-time stock accuracy, but the reality for the majority of retailers is much less.
Even with technologies such as RFID tags, few are able to know at any given time the exact stock holdings across warehouses, stores and suppliers.
"Ship-from-store can help customers fulfil an average of 30% to 40% of their online orders through their stores"
Through a combination of nightly or intra-day stock snapshots, safety stock levels, morning picking routines before the majority of customers hit stores and reallocation-routing for out-of-stock situations, ship-from-store can help our customers fulfil an average of 30% to 40% of their online orders through their stores.
In addition, many omnichannel adopters find that by implementing ship-from-store fulfilment, they have improved store inventory accuracy to the point that they have been able to launch additional initiatives – such as reserve online and collect in-store – that rely on greater levels of stock accuracy.
2. I don't want to strip my stores of stock
Opening up your stores as mini fulfilment centres immediately increases stock availability online, reduces out-of-stock situations and allows retailers to sell more.
Within the first 12 months of launch, US video game retail giant GameStop increased its online in-stock catalogue from 6,800 to 18,000 items. This is great news; however, retailers need to ensure that ship-from-store does not strip their bricks-and-mortar establishments of stock for high street customers.
This is relatively easy to combat by using a combination of safety stock levels and order brokering rules to optimise store availability across all product ranges.
3. We do not have the personnel or space in stores
While larger-footprint stores often have the luxury of large stock rooms and back-office space to handle the pick, pack and storage of parcels, the same cannot be said for small-format stores.
In these cases, retailers should limit daily manageable volumes for these locations compared to their big-box siblings.
Picking orders during quiet periods – such as prior to store opening or quieter morning hours – allows these stores to pick orders successfully without dragging away sales staff from the shop floor.
See ship-from-store in action
4. We have antiquated or complex store systems we cannot modify
Many retailers today still run highly complex and sometimes antiquated store technologies.
Meanwhile, those that have invested in new POS or store systems are reluctant to modify such systems for fear of lengthy, costly IT projects. But this does not have to be the case.
Fulfilment tools from some omnichannel solution providers, like Radial, can be implemented independent of existing store systems.The only requirements in stores are Wi-Fi connections and printers.
Store personnel then use either an iOS or Android mobile app, or paper picking lists to prepare online orders.
5. Our store staff will not be receptive to losing stock to online sales
Feedback from our clients has shown that the increase in online stock availability driven through ship-from-store fulfilment actually drives additional footfall in stores.
In my experience, if customers do not see the product they want available online, they also assume the product is not available in stores.
"If customers do not see the product they want available online, they assume the product is not available in stores"
We recommend that retailers compensate commission-earning store staff for the time it takes to pick and pack ship-from-store orders.
By training store and regional managers, and incorporating performance-related incentives for top-performing units, each branch should clearly understand how ship-from-store fulfilment directly benefits them.
6. Our stores cannot provide the same experience as our distribution centres
The beauty of ship-from-store fulfilment is that it is invisible to customers.
With simple training on packing parcels and a supply of branded packaging materials, customers will see no difference from a centrally shipped order.
It is easy for store staff to provide the same, consistent brand experience as delivered from centrally shipped items.
7. We have other investment priorities
Retailers cannot stand still. The market is evolving at an extraordinary rate and those that stand still die. Dramatic, yes, but true.
"Retailers cannot stand still. The market is evolving at an extraordinary rate and those that stand still die"
This is why retailers are constantly balancing investments and improvements in new technologies across all areas of the business.
But which other investment opportunity available today results in a 20% increase in online revenue and a 30% increase in margins by selling merchandise prior to end-of-season discounts?
With results like those – and a 90-day launch window – how can any retailer not implement a ship-from-store solution?
You can learn more about how Radial omnichannel fulfilment capabilities can help your business and accelerate your omnichannel fulfilment advantage here.
Ben Willis is managing director international at Radial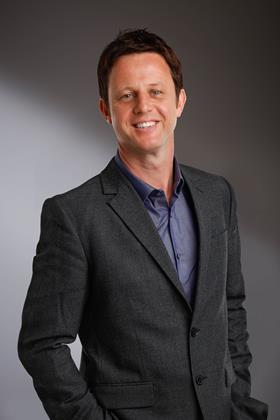 Radial specialises in omnichannel commerce technologies and operations.