PAID FOR POST
More voices from the retail industry
With businesses fighting hard to re-engage their customers in the wake of the coronavirus pandemic, Gymshark is one company that retailers could learn some lessons from, says Daniela Cicoria, senior customer success manager at Vision Critical.
Community spirit has never been more alive. From the Thursday night clap for carers to an army of volunteers across the country, a very connected society has emerged throughout the global pandemic.
The way people shop has also altered dramatically, perhaps forever, so building a community with consumers to harness their opinions as well as make them feel part of something special can be a win-win for both sides.
It is critical that retailers take heed and engage with customers in order to establish how and what they want to buy now more than ever.
Fitness brand Gymshark has done just this, partnering with its customers to drive unprecedented growth.
A mission to drive customer centricity
Gymshark has gone from a one-man production line in its founder's garage to an international brand with offices across the globe in just eight years.
And the secret to its rapid success starts with its mission to drive customer centricity across the business.
"As a data-led business, we want to unlock this value for our community by striving to become world-class in our data and insight capability"

Gemma Hulbert, chief data officer, Gymshark
Gymshark embraced a data-led mentality, focused on finding out the why behind the what to truly understand its customers and make strategic decisions not for them, but with them.
Gymshark's chief data officer Gemma Hulbert explains: "The better we know our community, the more incredible products and experiences we can create that consistently exceed their needs. As a data-led business, we want to unlock this value for our community by striving to become world-class in our data and insight capability."
To achieve this, the company launched Gymshark Insiders, a community of customers that provide honest and open feedback on marketing campaigns, product innovation and more.
The road to customer recruitment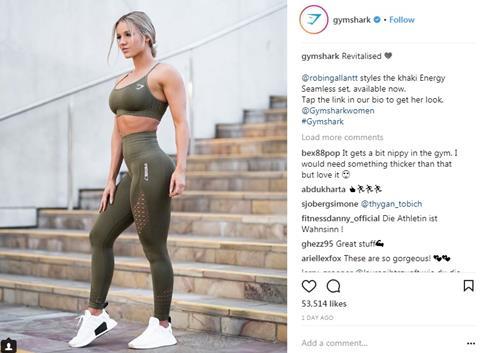 Recruiting thousands of customers to provide quick, meaningful feedback may seem daunting, but Gymshark used its customer database to identify three key segments to target:
The Browser: customers that frequently browse its website
The Engager: customers that engage with emails
The Purchaser: customers that frequently make a purchase
Now, more than 6,000 customers across the UK, US, and Canada – predominantly into health and fitness – are signed up to provide ongoing feedback.
So, how is the community driving growth for Gymshark?
Event review to improve customer experience
Gymshark's Black Friday 'Blackout' Sale is one of the annual events for the brand.
To review last year's performance, the brand compiled media, commercial and customer analytics. The data revealed what customers were doing, but lacked the necessary context to make actionable changes.
Gymshark engaged its community with a detailed survey based on its findings and received a 31% response rate – unprecedented engagement from the target demographic.
The feedback gave a clear picture of the performance during the event and where it needed to make improvements. The information is now being used to improve customer experience for this year.
Innovating products to drive sales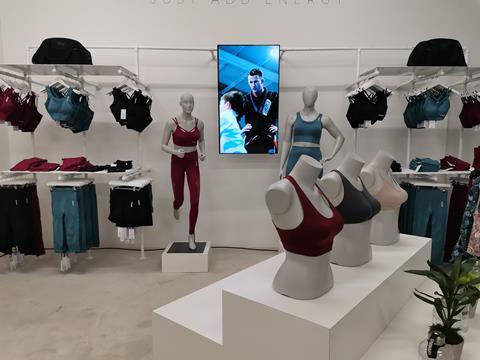 When launching a new line of sports bras, the Gymshark team wanted to understand the customer journey of purchasers and perceptions of this product category.
They engaged with the community to determine how customers shop for sports bras and fed this information to the brand team to direct the creative behind the launch. The data was also shared with the innovation team to help improve future products.
As a result of the work, the sports bra campaign resonated well with Gymshark's audience.
Its bestselling sports bra sold out two months ahead of target simply by the brand tailoring the product and campaign communications to known audience preferences.
Staying connected
While it is great that Gymshark has such a strong community, it also has to work hard to keep them engaged.
The team makes sure response rates are the best they can be while building a genuine connection with their insight community. Here's how:
Sharebacks: After every piece of research, Gymshark shares the data with its members, not only to keep them engaged, but also to inform them on the impact their feedback has had on the business.
Sneak peeks: From teasers of upcoming products or new athlete partnerships to lifestyle guidance; exclusive content keeps members engaged.
Surprise and delight: Gymshark keeps its members excited with monthly prize-winners and VIP invites to upcoming events.
We all know data runs the world, but without understanding the why behind your data, you're only seeing half the story.
If your organisation isn't bringing customers into strategic business decisions, you'll be one step behind competitors that do. Don't get left behind.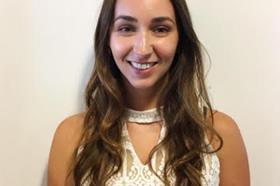 Daniela Cicoria, senior customer success manager at Vision Critical
Want to learn more about the Gymshark insight team and how they've driven customer acquisition, retention, and ROI from customer feedback?
Check out Vision Critical's webinar: How an engaged community and insight synergy help drive Gymshark's growth. You'll hear from Gymshark's head of customer insight Alex Gray, senior customer research exec Tara Davis, customer research exec Jessica Nash and research co-ordinator Rosie Noble.

Alida believes in a world where customers are the ultimate source of truth. A world where the best business decisions are those made with customers, not for them. That's why Alida created the world's first CXM and insights platform to turn customer truth into action. For over 20 years, iconic brands like BuzzFeed, LinkedIn and Red Bull have chosen Alida, formerly Vision Critical, as their secret weapon. Alida's unique approach of coupling broad feedback with deep insights creates meaningful and lasting customer relationships and builds brands that stand the test of time. Follow us at alida.com.