PAID FOR POST
More voices from the retail industry
It's time for retailers to celebrate their store teams and champion the great CX they offer, says Critizr head of UK marketing Hazel Morton.
I was speaking to a regional store manager recently about the exact moment when news of the UK's first lockdown broke. As she said: "It went very quiet. And then we got on with it."
Getting on with your job might not seem all that remarkable until you consider what the past year has thrown at retail staff.
For this store manager it was all about putting customers and community first, making smart local decisions and taking swift action to overcome huge operational challenges – as well as maximising the power of a store team waiting to give 100%.
It's a reminder of the extraordinary power of frontline staff.
Covid's impact was swift and severe. Whatever was happening at HQ, retail was being redefined at rapid speed in local branches with every customer interaction and transaction.
Regional teams took the initiative and were committed to steering their stores safely through, going above and beyond the scope of their job. It's something we can all be proud of.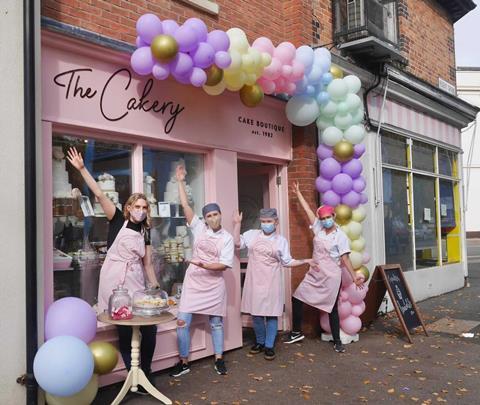 Critizr has launched a new competition to make sure these stories are heard and celebrated.
Proud of My Store is a new hub for retail staff to gain some well-earned recognition – and prizes – for themselves, their colleagues and their teams after the toughest year in the industry's recent history.
Our Proud of My Store April winner, independent cake shop The Cakery in Leamington Spa, tells a story of the brutal impact of Covid on its small retail business and just how proud it was of the team's response.
They kept the business going with a shift to online and responded to changing regulations with a 'cake hatch' and drive-by 'contactless cakes'.
They rebranded during downtime and looked after their community with deliveries for NHS and other frontline workers.
As we look forward to brighter trading times ahead, no one is better placed to deliver on the high expectations of the post-Covid consumer than these empowered frontline staff.
They helped businesses survive the crisis with impressive agility and dedication. These same attributes are what's now needed to help stores thrive post-Covid.
Here are my tips to make this happen:
Nurture autonomy. Nothing motivates staff more than a sense of empowerment and a connection and pride in the outcome of their job. Devolving power to local teams to take localised action for their store and customers boosts store performance.
Build customer connections. Research shows that personal, friendly service from retail staff, in store or online, has become of greater value to shoppers during Covid. Give regional staff a route to connect with their own customers that's fast and easy to use.
Create conversations. Customer relationships are a two-way street and it's crucial to enable staff to hold personal customer conversations, in store and online, through every channel. Make sure you keep up with the apps and platforms your customers use – and keep talking.
Facilitate action. Customer insights that lead to swift, localised action will make all the difference to customer satisfaction levels and local store performance. Don't sit on insights – deploy them quickly so you don't keep customers waiting.
Take pride in the positives. The pandemic has shown us just how proud staff are of their stores and teams. Keep this shared vision and pride alive in branches by sharing and celebrating positive feedback to build strong, happy and committed staff and teams
Provide the tools for success. Make sure your staff have the tools they need to achieve their goals and take responsibility for their store's performances – from technology to training. They will return the investment and your customers will be happy.
What's the story from your store?
Anyone working in retail, from high street branches of big brands and department stores to small independents, boutiques and beauty salons, can log in to tell us their story at proudofmystore.com
There are monthly prizes and one entry will be crowned Proudest Store 2021, winning a luxury hamper for the whole team and £300 for the store's favourite charity.
How to enter: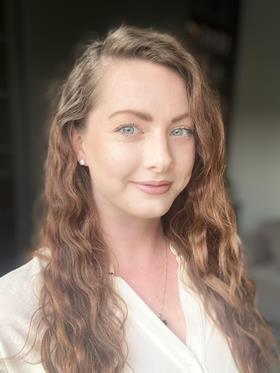 Hazel Morton is head of UK marketing at Critizr
Hazel Morton leads the UK marketing team at Critizr, the business behind Europe's leading customer interaction management platform.
Named in CX Network's 30 Under 30 game-changers within customer experience, Morton is leading Critizr's new drive to celebrate store teams.

Critizr Connection is Europe's leading customer interaction management platform. Founded in 2012 and used by over 80 of Europe's biggest companies, it is transforming the way businesses interact with their customers, take action, resolve issues and create stronger relationships across multiple channels.