PAID FOR POST
More voices from the retail industry
As UK food retailers manage surges in store footfall and non-essential retailers are forced to close, Genetec highlights why security systems can provide an 'extra pair of hands' for the industry
Retailers are bearing the brunt of this pandemic, and it's testing business models to the extreme.
The pressure being exerted on warehousing and supply chain operations is remarkable as Britain mobilises against the UK lockdown.
Food retailers are struggling to restock quickly enough and the panic buying and high footfall are making the traditional in-store experience impossible. Non-essential retailers, on the other hand, must now deal with deserted stores. Any loss via theft would be amplified in terms of how it hurts their bottom line.
Retail shrink is not new. In fact, it's an issue that's been troubling retailers for decades – a bad actor will always be present, looking for any opportunity to take what they want, for free. In 2019, retail shrink cost the UK £5.4bn.
In this climate, when people are panicking, shrinkage could well rocket this year as the volume of people in stores makes it hard to monitor and track theft and malicious activity.
In the present circumstances, retailers must do more with what they have.
While security may seem like a value-add rather than a necessity, actually, in these stretched times, it can be like an extra pair of hands. Here are three reasons why:
1. Security enables a connected store
The volume of shoppers in food stores is a challenge. Normal navigation paths are not being adhered to, as shoppers are darting to priority items and then wanting to get out, quickly.
However, security systems can help drive value in this regard. Everything from store hot spots to queue management can be deployed using existing security infrastructure, helping to improve efficiency and customer service.
Standardising via an open platform that allows food retailers to integrate with a wide range of other technologies ensures this is easier to set up and maintain. It's especially helpful in removing silos between point of sale (POS) and forecasting tools, meaning surge demand can be better catered for, with real-time ordering implemented.
2. Security targets shrinkage
Security has traditionally been viewed as a deterrent more than a value-add – with video surveillance being a popular example. Yet finding actual evidence of theft can take hours of sifting to locate the necessary footage, meaning often only the highest value cases get actioned, with low-cost thefts written off.
In the current circumstances, this is not feasible. Genetec recently launched Transaction Finder to speed up the investigation process. Transaction Finder will scan the POS database for activities that meet the selected criteria along with the associated video and the transaction details – speeding up the process immeasurably.
For example, if hand sanitiser numbers are not adding up, with the POS data and stock not correlating, then an investigator would previously have needed to pull up every successful transaction (requiring lots of manual oversight) to see if customers were being clever about how many bottles they are buying, or whether staff were miscounting the number of items being sold.
Using tools to analyse these transactions and work out anomalies allows investigators to quickly identify suspicious transactions, immediately review the associated video for more context and flag transactions for further investigation.
3. Security enables a privacy-first approach
GDPR is a massive consideration for retailers, especially when it comes to video surveillance. Adopting a privacy-first approach is advisable, by automatically blurring faces or identifying features of those being recorded by default, only enabling operations to see the full unredacted video footage when an incident requires it.
With privilege management, no rights are encroached upon, meaning shoppers can be safe in the knowledge that their personal data is not being analysed without good reason – especially when police state measures are being implemented in cities.
No one knows what the outcome of the coronavirus crisis will be, and retailers need everyone's support in getting through this challenging period.
What we know for sure is that technology must be leveraged to add value and provide actionable insights when everyone in retail is stretched thin.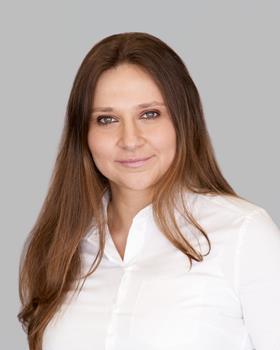 Evgenia Ostrovskaya is global business development director at Genetec


Genetec Inc is an innovative technology company with a broad solutions portfolio that encompasses security, intelligence, and operations. Genetec understands that the retail space has evolved with the emergence of e-commerce, consumer connectivity, and higher consumer expectations. To increase in-store profitability, traditional brick-and-mortar retailers must develop a clear understanding of their shoppers and deliver superior customer experiences that will win loyalty and increase sales conversions. This is possible via Security Center from Genetec; an open-architecture platform that unifies IP-based video surveillance, access control, automatic license plate recognition (ALPR), communications, and analytics. Genetec also develops cloud-based solutions and services designed to improve security, and contribute new levels of operational intelligence for retailers, governments, enterprises, transport, and the communities in which we live.