PAID FOR POST
More voices from the retail industry
With the ecommerce market showing unprecedented growth, retailers cannot afford to overlook the issue of returns, says Jack Williams, chief executive and founder of Selazar.
Covid's impact on the ecommerce market has sped up growth by two to three years. 2020 saw a £70bn spend in the UK – up 18% from 2019 – while the EU ecommerce market was worth £620bn, an increase of 12.7% compared with the previous year.
The UK is the fourth-largest ecommerce market in the world, with the top three performers being Amazon, Tesco and Argos. Between them, they control 25% of ecommerce sales in the UK.
Another noteworthy market is home fitness. Gymshark managed to grow by an astonishing 32% to hit £260m in sales.
It's a notable example of how specific niches are outperforming predictions in the changing environment. Through creative marketing, strong positioning and a transparent returns policy, Gymshark has cornered the home-fitness niche.
"92% of consumers will repeat purchases if the returns process is easy for them"
One often-overlooked aspect of good service is returns. According to conversion rate specialist Invesp, 67% of shoppers read the returns policy before making a purchase and 92% will repeat purchases if the returns process is easy for them.
A frequently updated page will earn customers trust in your service. For example, Gymshark have a 'last updated five days ago' line on their page. Transparency earns you more loyalty while also ensuring you are able to deliver on your promises.
So, how do we make the returns process easy for customers? While no single step in a return process is necessarily complicated, it's the cumulative steps that lead to frustration and NPS detractors.
Factors for consideration: how do consumers actually get the product returned? What are the conditions for which a return will be accepted? And will it cost them money?
Pre-Covid, in-store returns were the preferred option, but why? The answer is instant gratification.
Directly handing over the products to have them assessed immediately is a quicker option for customers and refunds can be applied while waiting in the store.
"With at least 30% of online sales returned, you risk a large segment of your audience never coming back to your store"
Now, as we socially distance from one another, customers need to contend with printing labels, finding time in their day to locate and visit a drop-off location and then waiting up to two weeks for the refund to process.
With at least 30% of online sales returned, you risk a large segment of your audience never coming back to your store.
Addressing this issue head-on will foster positive community engagement and repeat sales.
How do we address the service gap between the ease of receiving and the complexity of returning orders? That's where the next evolution in customer-focused ecommerce sales will come from. Service options like doorstep collections, no-labels-needed and instant refunds are what consumers want.
Understanding the importance of social proofing, services like Return Robin enable positive consumer experiences during a traditionally frustrating time.
The latest polling by Invesp has shown that 79% of customers want free return shipping, but only 49% of retailers offer this benefit, driving sales through customer-focused solutions.
So, how will your business capitalise on this service gap in 2021?
Jack Williams is chief executive and founder of Selazar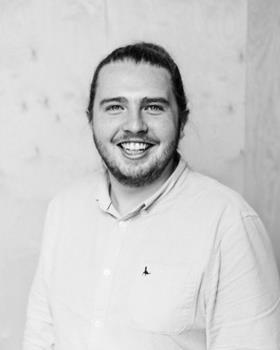 Jack Williams is a visionary leader nominated for Entrepreneur of the Year in 2019, as well as Founder of the Year in 2020, at the Digital DNA Awards. He holds more than 12 years of leadership and logistical insights for the ecommerce industry.
Williams is passionate about using his talents in technology to create innovative solutions for retailers and brands. As a serial entrepreneur with a record of success in many enterprises, he is now focusing on the future for both his brands: Selazar and Return Robin.


Using a tech-first ideology to simplify and optimise logistics for growing ecommerce businesses. Selazar's growing network is connecting the world from supply to fulfilment, building a fully integrated end-to-end system.