PAID FOR POST
More voices from the retail industry
The retail sector may have had a brutal 12 months but the time is right for companies to bounce back and set a new agenda, argues Marcus Fox, group managing director at iD Agile Retail.
The headlines about the retail sector have been as dramatic as they have been stark – it has been a brutal time to be running a store. But it is also one of the most exciting periods in the history of the sector. As old retailers fall, the landscape is fertile and ready for an explosion of innovation.
Redefining the role of stores
More than 65p in every £1 is still spent in bricks-and-mortar stores, according to the January 2021 ONS Retail Report – a staggering amount given the backdrop of the past 12 months. In an uncertain retailing world, one certainty is this: online and physical retailing need to coexist effectively for brands to succeed. Within that, the role of stores has changed.
Post-lockdown, consumers are craving a deeper, more emotional relationship with brands through physical retail stores, and as retail brands adjust to a new symbiotic existence with online purchasing, both channels will become increasingly harmonised – such as the world's biggest online retailer opening its first physical UK store earlier this month.
As brands grapple with the disrupted and evolving role of retail stores, the real question is one of value attribution. In a new world order, where stores are hubs of experience – for seeing, feeling, tasting, showrooming, collecting, returning – at least as much as purchasing, how does the value of your retail estate get appropriately valued?
Are you still appraising stores via profit and loss? If so, you are doomed to fail in retail this year.
Disrupting the retail model… no, really
Retail has experienced a catharsis. Upwards-only rent reviews; long, onerous leases; shopping centres as the centre of the retailing universe – these are all facets of a world now long gone. Your grandchildren will look at 2010 and ask: "Did a retailer really take a lease on a store for 15 years?"
For the first time, innovation and agility are truly at the heart of retailing. Successful and progressive retailers are defining a new era of agile retailing – shorter, more flexible commitments; modular and adaptable retail builds; and experiential, entertainment-led retail concepts are growing exponentially.
We have seen retailers designing, building and opening stores in a matter of days, not months – and knocking zeros off their committed spend. Retailing has shifted fundamentally to a more agile structure and that is liberating and exciting for many brands. We have also seen online brands growing sales by up to 30% in catchment areas when they open a store in a new location.
This year is a moment of seismic change in how physical stores are considered, constructed and run. Have you thought about what you could do differently to capitalise on this generational opportunity?
For further insights and recommended strategies, download our executive briefing on becoming agile in your retailing.
To find out more about Agile Retail, go to agileretail.co.uk.
Marcus Fox is group managing director at iD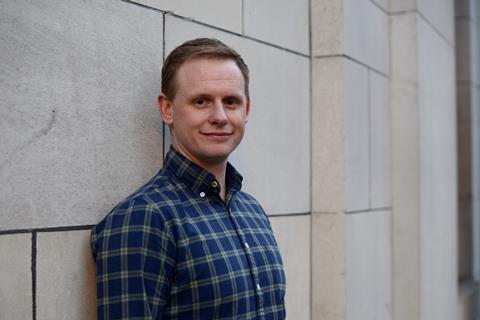 Marcus Fox leads the iD Agency Group. In addition, he has pioneered the launch of and oversees Agile Retail, a flexible, contemporary set of services created to enable brands and retailers to make physical and temporary stores successful again.
Fox has previously managed the strategy and delivery of a number of complex category direct retail brands in the UK, including at Sainsbury's, where he headed up online and retail operations.

iD is an independent experiential marketing agency that has been trailblazing the brand activation and retail sector since 1993. iD identifies opportunities for brands to connect with audiences in a meaningful and memorable way, and recently launched its flexible Agile Retail solution for retailers and brands.