PAID FOR POST
More voices from the retail industry
A laser focus on speed and security will enable brands to give consumers the payment experience they want, writes Andy McDonald.
Keeping up with changing consumer demands and delivering an excellent customer experience continue to be both a challenge and a core focus for retailers.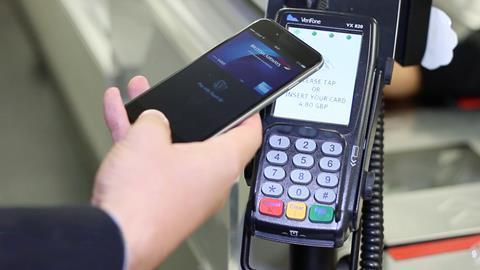 Retail Week research, sponsored by ACI Worldwide, found that when it comes to the checkout, customers are increasingly demanding a fast, frictionless omnichannel experience.
A 2017 report on basket abandonment by research firm Baymard Institute found that the rate of abandonment during checkout was as high as 70%.
Never before has providing a fast and easy checkout for customers been as vital to ensure orders don't fall at the final hurdle.
When 80% of shoppers are more likely to return to a retailer that has provided them with a quick payment process, speed is crucial for building customer loyalty.
But, a fast checkout process isn't the only priority – 62% of shoppers expect the in-store and online payment experience to be the same.
Retailers need to offer the right payment methods across channels to provide choice, consistency and convenience for shoppers.
For retailers with legacy systems, this can be a huge challenge.
Many recognise the need for expert support and external solutions to provide the technological agility they need to deliver a truly seamless omnichannel experience.
Naturally, customers and retailers are also wary about becoming victims of fraud.
Balancing security and experience
Retail Week found that 77% of consumers believe security is the most important consideration when buying online, while 57% of retailers claim secure payments are non-negotiable.
The majority of retailers do understand the importance of protecting customer transactions but there is a surprise.
Some are not striking the right balance between fraud prevention and the customer experience – often prioritising one, to the detriment of the other.
A combination of tailored rules, customer profiling, fraud intelligence and real-time screening can be the solution to address this imbalance – providing a secure and smooth experience.
In the years ahead, there is no doubt that payment offerings will continue to be led by consumer demand.
With the growing popularity of mobile wallets and contactless payments, and the implementation of biometrics on the horizon for many large retailers, only those that deliver the omnichannel customer experience today's shoppers expect will continue to win consumer spend.
Andy McDonald, vice-president merchant payments, ACI Worldwide
ACI Worldwide makes fast, simple and secure payments possible around the world, connecting more ways to pay with more payment capabilities, and enabling the industry's most comprehensive omnichannel payments experience. Find out more here.
ACI Worldwide delivers electronic banking and payment solutions for more than 5,000 financial institutions, merchants, billers and processors around the world.