PAID FOR POST
More voices from the retail industry
Intu explores why the convergence of the physical and digital shopping experience is vital for landlords to get right.
Customer experience is a phrase that's proving topical in retail right now. We're all talking about the importance of a seamless online/offline experience and what this means to retailers and landlords alike.
For us at Intu, it's been firmly on the agenda since the Intu brand was born three years ago – in fact, at that point we were one of the first in the industry to introduce the role of a customer experience director into the organisation.
When digital and physical collide
Read the new Retail Week report, in partnership with Intu, to find out how fresh thinking is future-proofing the stores of tomorrow.
Discover the top 10 ways shopping centre owners are merging the online and offline worlds
See which retailers are combining the best of digital and physical experiences in store
Find out what the future of phygital is
Download the report here.
But customer experience isn't just about having a robust omnichannel strategy. It isn't just about making sure the experience customers feel is joined up in the 'phygital' world we now live in.
Today's consumers are more loyal than ever, but far more discerning. As a group they know what they want, when they want it and how they expect to get it. But they also want to feel personally connected with the brands that they offer their loyalty to. So, for a landlord the challenge is, how do you connect at an emotional level with people who pass through your space on a mission of their very own?
To understand that, we spend a considerable amount of time getting to know our shoppers and understand the emotional connection they have with our physical spaces. We turn this insight into action, from the small touches to the large developments, all geared at creating a sense of place, a sense of belonging and an experience with a difference.
But as a landlord, we need to go further than that to create the touchpoints with our customers that really matter, and one way of doing that is through the convergence of the physical and digital shopping experience. Intu.co.uk is a content-led affiliate site, a virtual shopping centre packed with useful content that entices people to visit more often and stay on the site for longer.
The site allows us to support our retailers' multichannel strategies, and it allows us to have a more personal relationship with our visitors and extend the great experience they receive in centre into their homes.
Great experience drives brand loyalty, and that loyalty directly hits the bottom line. For us that means our customers come back time and time again, whether online or in centre, they travel from further afield to spend their time with us and they stay in our centres for longer – extending a shopping trip into a day out or even a day and night out.
And what this does for our retail, catering and leisure tenants is simple, it helps their businesses to flourish.
To find out more download the report, When physical and digital collide, by clicking here.
Trevor Pereira, commercial and digital director, Intu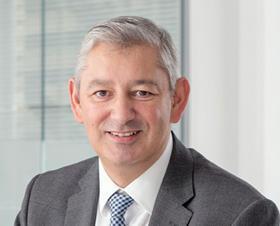 Customer Intolerance

intu is the UK's leading owner, manager and developer of prime regional shopping centres. We are passionate about creating uniquely compelling experiences, in centre and online, that attract customers, delivering enhanced footfall, dwell time and loyalty.