PAID FOR POST
More voices from the retail industry
Though not many people know exactly what they'll be doing on Christmas Day this year, that doesn't mean consumers are leaving their festive planning until the last minute. In fact, the opposite is true.
In previous years, a few people started their research and shopping early, but most start around October. This year this has started even earlier, with Google Search interest in traditional Christmas categories surging in September.
And, with research from the Office for National Statistics showing that ecommerce is surging to more than 30% of total retail sales, the time is now for retailers to capture the early demand.
It's also worth bearing in mind that many of these people will also do some of their browsing online for gifting options: nine out of 10 consumers do some of their research and discovery on YouTube, with 40% going on to purchase the results (1). Here's what else we've seen.
Consumers are looking for Christmas items even earlier
Christmas planning started much earlier this year. During the four weeks leading up to September 26, Google Search interest for the term 'Christmas tree' increased 32% compared with the same period in 2019.
'Christmas stocking' (+26%) and 'Christmas decoration' (+32%) have also seen spikes in search interest as consumers look ahead to a festive season conducted mostly at home.
And 'Christmas card' has seen a 5% increase, perhaps thanks to consumers planning to connect via post when they can't in person (2).
Shoppers are much more cost-conscious and open to switching, and therefore also happy to look further afield for gifts – in 2020 consumers who bought new brands or tried new retailers were not overly concerned about quality or recommendations from other shoppers.
Instead, for shoppers in the UK, price (43%), convenience (36%) and speed (33%) were at the forefront of purchase decisions, with availability (44%) being the most important factor of all (3).
Traditional home-gifting categories are on the rise
As shoppers spend more time at home, they're heading online more and earlier in their purchase journeys as they look for gifts.
The period from March to June this year saw 41% more searches related to consumers trying to find inspiration than the same period last year.
Their thoughts are focusing on home interiors, with search interest in bedding and cushions up 25% and 40% respectively since 2019, and tableware up 16%. Consumers are also looking for downtime luxuries, with interest in bath bombs up 36% (4).
Shoppers are also looking for ways to send some festive spirit to friends and loved ones now they're socially distanced, with search interest in hampers up 91% (5). Use Google's Rising Retail Categories tool to keep track of what's proving popular and capture unexpected demand.
Consumers are supporting local businesses
Though customers are shopping online, they're also browsing to find local shopping options. As of May, searches for 'Available near me' have grown globally by more than 100% since last year (6).
Smaller and medium-sized businesses can also benefit — searches for 'Support local businesses' have grown globally by more than 2,000 times year on year (7). This trend is likely to continue.
Based on new research by Google and YouGov, 88% of consumers who are now shopping more locally say they're likely to continue to do so in the future, while 51% of local businesses believe online reviews can boost business (8).
As more shoppers look for more gift inspiration online, free tools like Google My Business and reviews can help every level of business better engage with customers.
What marketers need to know this Christmas
With lockdown regulations and new trends surfacing and here for the long term, retailers who can remain fluid and adapt quickly are likely to do best over the coming season.
That means using automated solutions to quickly react to unexpected demand quickly – such as Smart Bidding, which analyses millions of consumer signals to make bid adjustments on every Google Search auction based on predicted business outcomes.
As the traditional Christmas ads start to appear, Video Builder, which allows you to reuse and remix existing video, image and Google Search assets to create an on-the-fly campaign, can allow smaller brands and retailers to reach some of the 20 million Britons who now watch YouTube on their TVs.
It's going to be a very different sort of Christmas season, but still a special one for millions of people buying gifts and connecting with loved ones. Help them find what they need and plan for a good new year.
In this video, I speak to Philip Miles, head of sales for YouTube UK and Ireland, to discuss the changes we've seen this shopping season, plus we share our tips for retailers during this unpredictable time.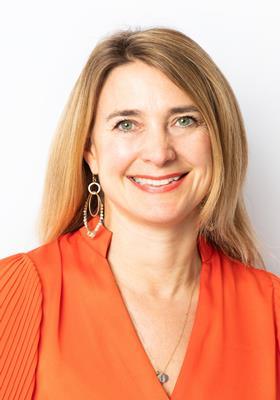 Alison Lomax is director of lifestyle retail at Google UK
This perspective was originally featured on Think with Google UK
Sources:
Google/Ipsos, Holiday Shopping Study, November 2019-January 2020, Online survey, United Kingdom, n=3,151 online Britons 18+ who shopped for Christmas in the past two days
Google Trends data, UK, 'Christmas item' – Aug. 29, 2020-Sep. 26, 2020 vs. Aug. 29, 2019-Sep. 26, 2019
Google Data/Kantar, Smart Shopper 2020 Study, United Kingdom, May 2020. n=1.500 per market, equally distributed per product category
Google Trends data, UK – Aug. 29, 2020-Sep. 26, 2020 vs. Aug. 29, 2019-Sep. 26, 2019
Google Data, Global English, Feb. 26-April 25, 2020 versus Feb 25-April 25, 2019
Google Data, Global English, July 1, 2020-Aug. 29, 2020 versus July 1, 2019-Aug. 29, 2019
YouGov and Google UK research, 2020