PAID FOR POST
More voices from the retail industry
It's clear that this year's Christmas shopping season is different from any other.
New consumer behaviours, preferences and even spending categories have emerged. And with Covid-19's impact set to be felt from Black Friday to the post-Christmas sales, we're likely to see the pattern continue, making adaptability crucial in the months ahead.
To help you stay ahead of the season, Google partnered with Ipsos to gather data from last year's Christmas and Google Trends insights to anticipate where we might expect to see change.
Here are six trends you should be aware of to find new opportunities in these fluctuating times.
1. Online shopping is increasing
The rise in ecommerce seems like a step change, not a spike. According to research from the Office for National Statistics, from April to June 2020 online sales accounted for more than 30% of total retail sales. Many people's habits might have changed for good.
In-store footfall on the UK high street, for instance, was down 41% year on year when stores reopened in June, while more than 70% of UK shoppers said they will shop online more for Christmas than they did in previous seasons. A similar number said they would browse for gift ideas online and not in store (1).
The takeaway: Use automation to tailor your bids and capture Google Search traffic to reach consumers who are still cautious about in-store shopping.
2. Consumers are less loyal
This gifting season, we're likely to see value-conscious consumers who are less loyal and more open to trying new brands as they navigate the 'messy middle' of modern decision making.
Some 50% of shoppers will buy from a new retailer at some point in the season (2). Last season, 79% of consumers reported using both YouTube and Google Search as they researched purchases (3).
The takeaway: Consider YouTube as a cost-efficient way to reach consumers as they're planning what to buy and where to buy it. Use Google's Find My Audience tool, which helps marketers understand who their most valuable customers are on YouTube – and learn how to reach them with relevant messages.
3. Retail apps are on the rise
Retail apps were key during the last festive season, with 38% of consumers reporting using them (4). The trend is likely to continue as downloads of apps from Google Play rose 30% from February to March this year (5), and retail apps saw time in app increase by 20%.
"App customers are more loyal, spending 37% more than non-app customers with the same retailer, buying 33% more frequently and buying 34% more items"
Studies also show that app customers are more loyal, spending 37% more than non-app customers with the same retailer, buying 33% more frequently and buying 34% more items.
There's a crucial distinction, though, between apps that users download in the moment and then forget and those they check in on frequently, encouraged by exclusive deals or must-have items.
The takeaway: Upgrade your app experience – encourage daily or weekly check-ins with deals and updates, or provide value-adds like stock updates and customer service for app users.
4. Gift-giving is getting more personal
Shoppers typically put a lot of thought into gifting – last season 58% cited buying the perfect gift as very important to them (6). But after missing birthdays and other significant life events due to social distancing this year, it's likely that this season's shoppers will try even harder.
The takeaway: Simplify research and discovery for consumers – make sure you have a clear, actionable 'Gift ideas' section on your website and optimise your site speed to make browsing time effective.
5. Store visits are more local and focused
Following the impact of the pandemic on the economy, people are becoming more inclined to support smaller, local businesses.
With in-store safeguarding measures in place, consumers may not avoid them entirely, but may make fewer, more focused trips as they check for gift ideas, prices or availability online ahead of time.
The takeaway: Retailers should make information easily accessible on everything from inventory and promotions to opening times and safety measures. The Google My Business tool enables connection with consumers across Google Search and Maps, taking advantage of an uptick in local loyalty.
6. Unpredictable categories are emerging
Early this year, life in lockdown saw several surprising trends emerge: global watch time for coffee recipe videos more than tripled in March 2020, while the UK saw a surge in interest in pizza ovens over early summer.
While some likely trends feel more predictable — DIY Christmas decor and treats becoming more important to people who can't enjoy outdoor festivities, for instance — it's likely we'll see other unforeseeable categories on the rise.
The takeaway: Stay flexible to meet demand. Use tools like Rising Retail Categories to capitalise on unexpected surges.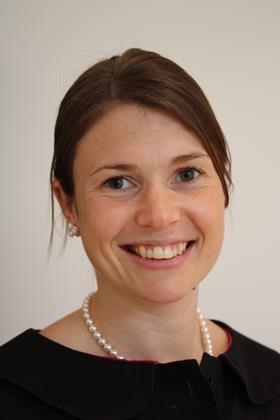 Becky Power is director of consumer retail at Google UK
Becky Power started her professional career as a retail consultant before joining Google 13 years ago. She spent the first four years working within Google's strategy and operations team before moving into the partnerships world, leading business development for channel sales across EMEA. Her focus then shifted to working with some of the largest global travel, retail and finance aggregators, advising them on their digital marketing strategies.
In 2017, Power became the director for Google UK's travel business, which she led for three years prior to returning to her original passion and was appointed as director for Google UK's retail business in May 2020.
This perspective was originally featured on Think with Google UK
Sources:
Google commissioned Ipsos COVID-19 tracker, UK n= ~650 18 +online consumers who plan to shop for the holidays. June 25, 2020–June 28, 2020
Google/Ipsos, Christmas Shopping Study, UK, Nov 2019–Jan 2020, n=3,151 online survey, Britons 18+ who conducted Christmas shopping activities in past two days
Google/Ipsos, Christmas Shopping Study, UK, Nov 2019–Jan 2020, n=3,151 online survey, Britons 18+ who conducted Christmas shopping activities in past two day
Google/Ipsos, Christmas Shopping Study, UK, Nov 2019–Jan 2020, n=3,151 online survey, Britons 18+ who conducted Christmas shopping activities in past two days
Google Data, Global, Feb–Mar 2020
Google/Ipsos, Christmas Shopping Study, UK, Nov 2019–Jan 2020, n=3,151 online survey, Britons 18+ who conducted Christmas shopping activities in past two days