PAID FOR POST
More voices from the retail industry
With customer demands shifting by the hour and efficiencies being strained, it is often difficult for retailers to be certain they are making the correct calls. Faculty's Matt Hopkins examines how businesses can make the right decisions quickly.
Record-high inflation, strained supply chains, siloed internal processes and disconnected data mean retailers are having a hard time making decisions with confidence.
To navigate the next year and beyond, retailers need to make key decisions quickly and with integrity, using data and analytics to support each move they make.
With the right armoury, retailers can plan for uncertainty, respond to shocks and make better decisions.
Adapt to shifting demands
With inflationary pressures in the UK at a 30-year high, customers are facing a cost-of-living crisis that could see disposable income drop to a 70-year low.
Retailers are struggling to protect customers from price increases. Next, along with other UK retailers, expect its prices to rise by 6% in the second half of 2022.
As retailers encourage cash-strapped customers to keep shopping, there is a pressing need to unify their demand data and ultimately look to new sources of market and customer data to pick out real-time demand signals.
With more accurate, real-time visibility of demand, retailers will be able to better manage uncertainty and capitalise on footfall and website traffic.
Retailers can easily augment their forecasting approach with demand sensing, unlocking a key capability of decision intelligence.
Demand sensing is a forecasting approach that provides retailers with precise, short-term forecasts of customer demand on a daily or even hourly basis.
Retailers can use these predictions to make optimal decisions across merchandising, workforce and inventory, ultimately minimising lost sales and maximising margins.
Tackle rising cost-to-serve
Strained supply chains coupled with robust customer demand mean retailers have been experiencing a substantial rise in cost-to-serve.
In response, retailers are looking to drive productivity and make efficiencies across their entire supply chain.
Retailers need the ability to deliver accurate business decisions, quickly and at scale in order to keep customers happy without impacting the bottom line too much.
Firms using technologies to enable them to automate time-intensive, error-prone and repeatable tasks will have additional time to hone their competitive advantage and adapt to external shocks as they happen, rather than after days, weeks or months.
Drive efficiencies by breaking down silos
Retailers make thousands of decisions every day but siloed processes are creating a growing gap between the demands of today's multichannel trading and retailers' ability to execute – impacting customer experience and the bottom line.
Retailers need to instead have a holistic view of the entire organisation's data, operations and decision making.
Retailers can use decision intelligence to operate in truly cross-functional teams, bringing together technical and non-technical decision makers to share insight, foster alignment and jointly make more data-driven decisions.
Matt Hopkins is retail and consumer director at Faculty.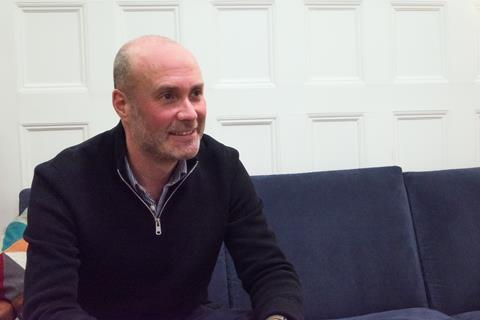 Retailers can leverage powerful decision intelligence tools to manage uncertainty, drive productivity and break down internal silos. At Faculty, we use our decision intelligence technology to help the world's biggest organisations apply the frontier of science to their most critical problems.

Faculty is an applied artificial intelligence company. We help build smarter, more agile organisations by supporting our customers to make better decisions. Our AI solutions deliver performance that sets you apart, in circumstances when it matters most, through partnership that makes you stronger.