PAID FOR POST
More voices from the retail industry
Geoff Taylor, managing director of AEB (International), explains how retailers can prepare for Brexit.
Brexit developments, trade agreement preparations, HMRC system changes, and the new US and EU customs tariffs have dominated headlines in recent months and, as a result, business leaders are hesitant to modernise.
Yet recommendations from Deloitte's Retail Trends 2018 report include continued investment in online, refreshing core systems and coming up with smarter offers to maintain ecommerce growth.
Waiting is a risky move, considering that all these developments involve a very serious impact on any retailer's operation.
In this complex marketplace, the success of a business rests on its capability to adapt – be it to changes driven by government, customers, competitors or local customs authorities. And in the digital age, mastering global trade changes successfully relies on IT.
Value through automation
Global trade is a complex operation. It involves volumes of customs regulations by government bodies, economic regions and global organisations. With many legal changes, repeated data sets, and various parties and systems involved, it lends itself perfectly to automation.
Once the UK leaves the EU, managing accurate and complete sets of data for commodity codes across an SKU range, for example, will be vital. Automating product classification is a key task now to avoid customs delays and wrong duty payments later.
Implementing an integrated customs management platform is certain to deliver return on investment in a changing marketplace and will empower retailers to safely navigate turbulent waters, accelerate customs processes and save valuable resources.
Automated import/export filing, customs broker integration, product classification and duty calculators will generate significant transactional savings.
It will also increase any retailer's competitive edge and form the basis for serving customers in new markets – or, in the EU after Brexit.
So, why wait?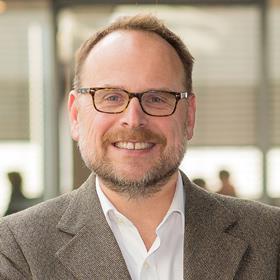 Geoff Taylor is managing director of global trade software solutions business AEB (International)
AEB software supports the global trade and supply chain processes of more than 5,000 companies from over 35 countries.