PAID FOR POST
More voices from the retail industry
The ability to sell abroad has served as a lifeline for many retail businesses during the coronavirus pandemic.
Thanks to ever-advancing technologies and joined-up global supply chains, customers today are able to purchase products from around the world more easily than ever before.
This is an enticing prospect for retailers, with the promise of a global market meaning new customers are only a click away.
But before companies can reap the rewards of exporting, there are some classic pitfalls they need to be aware of if they are to fully exploit the cross-border opportunity.
Here we outline five ways in which businesses can ready themselves for the exporting world:
1. Know your markets and understand the rules
With buyers all over the world now able to purchase your products, it can be easy to accidentally stumble into a new market without appreciating the rules you need to know. Each new country you enter may be subject to different trading regulations and processes, so before selling any product abroad ask yourself whether you know what these rules are and if you are compliant. And, importantly, exporting rules and regulations are prone to regular tweaks. Lean on technology to automate this process so you don't have to be eagle-eyed 24/7.
2. Understand how new points of friction will impact your customers
Whether it's adapting to new trading conditions or onboarding new delivery partners, the various challenges associated with selling across borders may impact your ability to deliver a positive experience throughout the entire customer journey. Get your compliance house in order so your customers aren't hit by unexpected delays to their goods at the border.
3. Invest in enhancing the customer experience
As well as factoring in how exporting challenges can have an impact on CX, companies should also be proactive and commit resources to improve their platforms. Technology is key. Update the backend of your websites and channels to ensure customers are not hit by unexpected costs at checkout.
4. Reach out to third parties for reassurance
Opening up an exporting arm of your business is no small undertaking and, while it is a hugely exciting prospect for many entrepreneurs and business leaders, the processes involved can appear daunting at times. Expert third-party partners can fill any knowledge gaps and offer you the peace of mind that no stone has been left unturned. Exporting is a big deal and too important to get wrong.
The exporting world is growing in scope all the time. For many businesses, it has served as a pandemic lifeline.
By following these simple tips, you can make sure your company makes the most of the cross-border opportunities that globally connected consumers offer.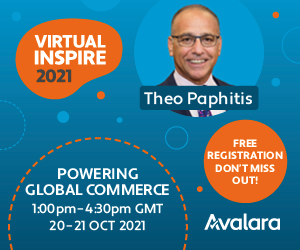 To help retail businesses take advantage of the global opportunity, Avalara is hosting Inspire – a two-day virtual conference where retail giants including Mary Portas and Theo Paphitis will be providing advice about how businesses can accelerate their exporting strategies.
Retail Week editor Luke Tugby will be interviewing Mary Portas to look at the key opportunities and buying trends for ecommerce businesses selling into and across Europe. Don't miss out! Find out more here.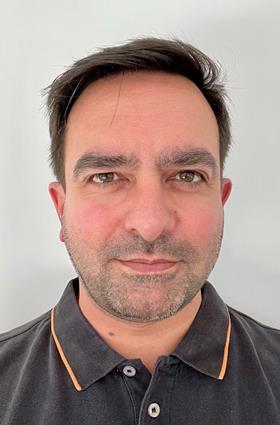 Sacha Wilson is senior director, EMEA, at Avalara
As senior director, EMEA, at Avalara, Sacha Wilson helps businesses of all sizes automate the complexities of global tax compliance. Prior to joining Avalara in 2014, he spent more than 20 years in ecommerce sales and management at blue-chips such as Amazon, ArcelorMittal, British Aerospace and several dotcom start-ups.

Avalara helps businesses of all sizes get tax compliance right. In partnership with leading ERP, accounting, ecommerce and other financial management system providers, Avalara delivers cloud-based compliance solutions for various transactional taxes, including sales and use, VAT, GST, excise, communications, lodging and other indirect tax types. Headquartered in Seattle, Avalara has offices across the US and around the world in Canada, the UK, Belgium, Brazil and India. For more information, please visit avalara.com.