PAID FOR POST
More voices from the retail industry
Jamie Dickinson, retail sales director for UK and Ireland at Datalogic, reveals the four areas retailers should be focusing on in 2019 to improve customer experience.
Barcode technology has played a vital role in retail for more than four decades. To create more personal, meaningful and seamless in-store experiences you need to harness data. However, before you can leverage it, you need to capture it.
In the next 12 to 18 months, we believe there are four areas in which data capture technology will have the biggest impact.
1. Loyalty
According to BDC, 57% of shoppers want to engage with retailers' loyalty programmes via mobile devices and 72% expect to receive immediate discounts via their smartphone when walking into a store. Mobile offers a great way to engage with customers but are you confident your barcode scanners won't let you down at the final hurdle?
2. Self-shopping
These devices are making a notable resurgence thanks to new features such as geolocation functionality. This kind of 'indoor GPS' data, together with customer insights, can add a new level of relevance to the real-time offers presented to customers and has the potential to provide virtual assistant services.
3. Assisted selling
According to research from Deloitte, 85% of customers have instant access to product information via their smartphone, so enabling staff with digital technologies must be a priority for retailers who are serious about customer service in the digital era. Did you know you can achieve better device adoption and utilisation by deploying the same device to staff and customers?
4. The checkout
There are an estimated 50,000 self-checkouts installed across the UK. Four in five of us use them but 93% indicate there is room for improvement. The next wave of image-based data capture technology has the potential to ease the frustration and fully automate the checkout process.
Read more about Datalogic's vision for the future of retail and how some of our customers are leveraging different technologies in our latest white paper: A vision for the future of retail to understand how data capture technologies are shaping the future of customer experiences in retail.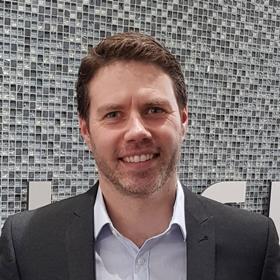 Jamie Dickinson is retail sales director for UK and Ireland at Datalogic

As a world-class producer of barcode readers, mobile computers, sensors, vision systems and laser marking systems, Datalogic offers innovative solutions for a full range of applications in the retail industry.