PAID FOR POST
More voices from the retail industry
Looking at retail supply chains, it is evident that things must change and the change needs to happen sooner rather than later.
This need is driven by three key factors that cannot be ignored:
The changing needs of the consumers and the way they shop

Brexit and the short-, medium- and long-term impact this will have on imports and exports

Covid-19 and what it has taught us about the importance of having a proactive supply chain
The key objective of retail supply chains has always been to get the right product, at the right time, to the right consumers.
However, even before the impact of Covid-19, consumer behaviour and how they shop had been evolving for several years.
Consumers are now more knowledgeable about the impact of global supply chains on the environment and therefore for retailers, developing sustainable supply chains is no longer an aspiration, it is a necessity.
The product life cycle must consider a product's environmental impact encompassing all elements of its origin, how it is transported and its raw materials.
"The pandemic forced retailers to evolve their supply chains in a period of weeks and months rather than years"
Few retailers had supply chains that were resilient enough to survive Covid-19.
The UK food and beverage supply chains arguably managed the best, but the reality is that those supply chains were designed for product provenance factors rather than to withstand the impact of a global pandemic.
Retailers such as Morrisons and Card Factory, both of which have invested heavily in recent years on developing vertically integrated supply chains, were arguably impacted the least.
The pandemic also forced retailers to evolve their supply chains in a period of weeks and months rather than years and we have seen new initiatives as well as collaborations that previously would have taken years to bring to fruition.
We are seeing that shorter, less complex and more collaborative supply chains are becoming the future, and from speaking to retailers we have been working with, a wishlist has emerged of ways in which retailers want to make their supply chains stronger for the future:
Reduce the linkages in the supply chain that were exposed by Covid. Making supply chains more vertically integrated can reduce complexity, as well as the chance of broken chains in the future

Moving sourcing locations closer to the consumer. Increased automation in the UK meaning the cost differential is less, plus lower shipping and great agility, and avoiding possible Brexit concerns, means this is a big focus for retailers. Making it as cost-effective as possible reduces the likelihood of passing on price increases to consumers

Improve information and product flows in longer-term, more collaborative relationships with selected suppliers to reduce risk. This will require a mindset change from how many retailers currently manage their suppliers

Optimise end-to-end cost to serve and cost of goods sold. Successful collaboration efforts typically reduce inventory throughout the supply chain, lessen the environmental impact and eliminate 4-5% of total end-to-end costs.
The developments over the last few months have cemented the fact that future supply chains must be customer-focused, cost-effective, agile and resilient, all while maintaining multichannel product flow to and from the consumer.
End-to-end logistics flows; retailer and supplier collaboration; environmental, social and governance concerns; and digitisation are all critical to this evolution.
Now is the time to collaborate for the mutual benefit of the supply chain. Making sure you are collaborating with the right partners, in the right way, is the secret to success.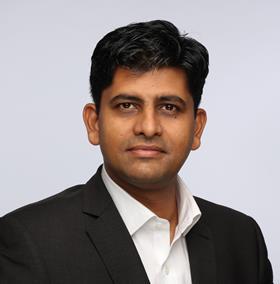 Gopal Iyer leads the supply chain and logistics capability at 4C Associates and specialises in supply chain improvements, change management and procurement programmes.
Over the last 15 years, he has led consulting and operational roles across retail, food services, FMCG and the public sector. His specific focus includes setting up and operationalising multi-tier supply chains, developing operations strategies and executing process transformation programmes.

4C Associates is a leading European procurement and supply chain consultancy, who work collaboratively with forward-thinking clients to deliver real business value across a wide range of transformation and cost optimisation service offerings. With a proven track record across multiple industries and geographies, 4C Associates are practitioners, not just advisers, who deliver results with their clients, every step of the way.