PAID FOR POST
More voices from the retail industry
Connecting with customers through the cloud is the key to retail adaptation, says Steve Gurney, head of worldwide general merchandise, Amazon Web Services
Retail success is dependent upon understanding and meeting the needs of shoppers. Consumer preferences and behaviours have been upended over the past 18 months, and many new habits formed will likely continue for years to come.
As retailers reimagined and reinvented the customer journey during the pandemic, those that had already invested in cloud services were arguably the most agile, as cloud-based architecture allowed them to experiment quickly, learn and iterate new approaches.
Enthusiasm for innovation in the cloud is vital because the continuous shift in consumer preferences will demand a dynamic stream of fresh, immersive and compelling experiences.
As AWS and our partners prepare for our EMEA Retail Symposium – here are four key strategies to connect with shoppers through cloud-based innovation.
1. Immersive experiences through next-gen digital commerce
As more consumers seek retail inspiration online, digital commerce platforms have become more immersive. Livestreaming, where watching influencers and celebrities is combined with the ability to interact and purchase, is starting to take off in Europe and early adopters are gaining another important consumer insight and feedback channel.
Retailers have rolled out virtual stores, where consumers can virtually walk in their spaces, view what is available and instantly buy online or visit the physical store. The cloud has made this technology affordable and fast. The same is true for augmented reality to browse products. Cloud-native WebAR technology that works on every smartphone has brought millions of products to life in the digital world.
2. Convenience and connection with smart stores
Physical stores deepen customer relationships and boost brand loyalty. To keep these stores attractive and relevant – and bring back apprehensive shoppers – retailers are creating 'smart stores' that deliver greater convenience and connect seamlessly with their digital platforms.
Promising smart store innovations are emerging such as AI-powered vision technology that delivers simple things like traffic counting and spill detection, through to contactless and checkout-free experiences like the Amazon Fresh stores in London.
Sensors and cameras are being deployed to enable more environmentally friendly store operations to reduce energy consumption. Point-of-sale systems are also being modernised and moved to the cloud.
3. Technology to accelerate delivery and efficiency
Retailers such as Ocado and Amazon are accelerating their use of cloud-native robotics and AI to automate their fulfilment centres to deliver packages faster. AI is powering the more efficient use of packaging to reduce the size and weight of materials used and use space more effectively, removing millions of tonnes of CO2 in last-mile delivery.
Like smart stores, cloud-powered sensors and cameras are providing better insight into a retailer's inventory, offering a near-real-time view from supplier to store.
4. Micro-fulfilment centres can simplify orders
For omnichannel retailers, the physical store is often the most effective and cost-efficient method for online order fulfilment. This requires retailers to become micro-fulfilment centres, which is not always easy when store layouts are not optimised for product picking and fulfilment.
To fulfil orders from stores, retailers are providing associates with AI and mobile machine learning-based predictive tools to prepare orders efficiently for pick-up or delivery. For example, the Co-op is using in-store digital fulfilment technologies from AWS partners Bringg and Naveo Commerce to speed up product picking and reduce staff costs.
As customer behaviours continue to evolve, it is imperative that retailers keep pace. The cloud will continue to be a strategic investment that enables retailers to innovate through volatility, making it possible to identify changing needs quickly and implement solutions that previously would have taken months of planning and testing.
Experience gained now can help protect retailers from unexpected events and disruptions in the future.
Register for the AWS EMEA Retail Symposium now to find out more.
Steve Gurney is head of worldwide general merchandise at Amazon Web Services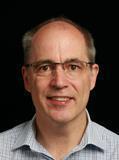 Steve Gurney leads worldwide strategy and thought leadership for the general merchandise retail segment at AWS. In partnership with the AWS retail leadership team, he delivers cloud migration and modernisation strategies, partner solutions and go-to-market capabilities for general merchandise retailers globally.

Amazon Web Services provides a highly reliable, scalable, low-cost infrastructure platform in the cloud that powers hundreds of thousands of businesses in 190 countries around the world.