PAID FOR POST
More voices from the retail industry
As businesses count the cost of Covid-19 and prepare for the future, Citrix's Rob Kenny highlights five key factors that will help online retailers to adapt and thrive.
The retail sector was changing long before Covid-19. Online shopping increased by 4.7% of total retail sales in the two years before, while customer desire for convenience, personalisation and seamless experiences continued to rise.
The pandemic's impact has only served to accelerate these trends.
Now, online retailers must adapt to changing business and consumer demands while ensuring resilience to combat future disruption. IT must work alongside other lines of business, including finance, sales and marketing, to drive revenue, cut costs and protect the brand.
Here are five ways online retailers can tackle the new normal:
1. Cut costs while boosting efficiency
The need to do more with less or the same is paramount. Solutions must be found that integrate with and enhance the value of existing technology while streamlining operations and reducing capex.
2. Unlock new levels of flexibility
Quick and painful disruption often triggers a sticking-plaster approach to solving immediate problems. Acting decisively now and with a long-term view will enable businesses to innovate, scale according to demand and tackle future challenges more effectively.
3. Protect customers and the brand
Breaches can lead to crippling fines and reputational damage. A balance must be struck to ensure data is secured without hindering productivity, collaboration or access to the information that drives innovation and enhances customer experience.
4. Delight customers more than ever
Gaining new customers and driving loyalty has always been important. Now it's essential. Online retailers must be equipped with technology and information that both serves their business goals and benefits their customers in the new normal.
5. Enable and engage staff
With 21% of employees blaming current workplace technology for a lack of productivity, flexible tools are essential. Having secure access to data and apps on any device means employees can perform at their best from anywhere, delivering optimal service to customers even in disrupted times.
To achieve these goals, modern solutions that form a platform fit for the future can be applied to an existing IT estate, delivering quick fixes while facilitating broader business goals. It can help retailers adapt existing supply chains, develop new, customer-focused services, break down organisational silos and quickly implement flexible working practices.
Find out how by reading the Citrix white paper Streamline. Innovate. Grow: Protecting an online retail brand and its bottom line in unprecedented times.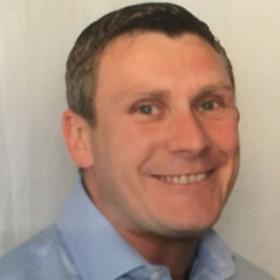 Robert Kenny is senior corporate account manager for retail at Citrix
With an impressive 15 years of end-user computing experience, Kenny has a history of working with retail customers in the computer software industry, helping deliver business outcomes through the use of technology.

We empower people to do their very best work. With the right digital workspace technology, there's no limit to what you can achieve.