PAID FOR POST
More voices from the retail industry
Michael Ross of retail analytics system DynamicAction discusses the need for a new retail operating model in the digitally enabled world.
Almost all retailers are talking about transformation in their business, but their approaches are alarmingly inconsistent – multichannel, omnichannel, data driven, mobile first, digitally led, customer centric.
In many cases it's just a veneer – transformation on the outside but scratch beneath the surface and not much has changed.
I believe that to succeed in the new digital world, retailers need a new operating model.
In the past, retail decisions were aligned to stores and products. Customers were obviously important but stores were a proxy – an aggregation of local customers. And store like-for-likes were a good measure of overall performance and customer relevancy.
Customer actions were left to the CRM team, if one existed, and mostly consisted of broadcasting promotions.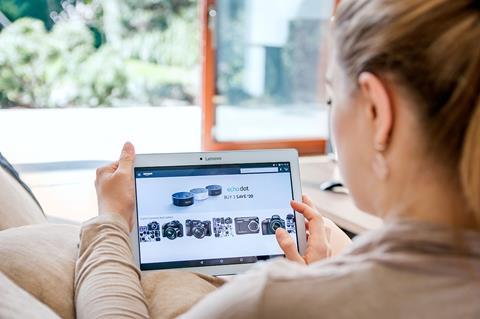 Retail in a digitally enabled world
Today, digitally enabled consumers have changed the fundamental economics and dynamics of retail. With almost unlimited choice and immediate access, consumers have been unshackled from the geography of stores.
As the share of online penetration and influence has crept up, online cannot be regarded as 'just another store'.
The new reality becomes clear when retailers reach the tipping point of having negative like-for-likes but increasing overall revenue; the traditional 'four walls' view of retail performance is past its sell by date.
Almost everything is different in the digitally enabled world:
New revenue drivers (customer acquisition and retention)
New variable marketing costs (cost per click, visit, transaction)
New variable per-order costs (picking, packing, packaging, delivery, returns)
New digital levers that allow retailers to take surgical actions at customer and product level
The lens of customer profitability
To make sense of it all, retailers now need to review their core trading decisions through the lens of customer profitability. Many decisions will remain the same, but digital levers can be used to transform their frequency, specificity or efficiency.
"Retailers now need to review their core trading decisions through the lens of customer profitability"
The real challenge lies in the decisions which need to change.
Overlaying customer profitability across the business can be the difference in determining which stores should remain open or close, which brands to expand or delist and where to amplify or turn off marketing.
Thirty years ago, the advent of computers gave retailers the ability to rethink processes, but success required processes to be re-engineered. If retailers simply computerised their existing processes they missed the opportunity.
Time to rethink decisions
Now a wide range of new technologies (including data science, artificial intelligence, machine learning and robotics) are giving businesses the ability to rethink decisions.
The successful retailers will be the ones that recognise decision re-engineering requires a new operating model. What got you here won't get you there.
Michael Ross is co-founder and chief scientist at DynamicAction