PAID FOR POST
More voices from the retail industry
Balancing a safe environment with the joy of shopping in store will be key for retailers in the post-pandemic era, argues Lee Edwards, vice-president and managing director for UK and Ireland, Middle East and Africa at Adobe.
The reopening of the UK economy continues to gather momentum. Following 'non-essential' retail in April, we now have the opportunity to meet, eat and drink indoors, stay in hotels, go to the gym and even visit the theatre or cinema.
Indoor spaces that have been off-limits for so long are now back for us all to enjoy – just in time for the great British summer.
The pent-up demand from consumers for these activities is expected to deliver a much-needed boost to those businesses that had been put on hold, in some cases, for a full year.
For many retailers – many of whom were able to stay operational through click and collect, ecommerce offerings or from being deemed an essential business – the reopening presents an interesting dichotomy. It is both a cause for celebration at the prospect of welcoming customers back into stores and a source of trepidation about whether increased footfall will equate to increased spend through their tills.
The big question is whether the online shopping habits formed over the past 12 months are here to stay, if consumers will quickly revert back to their pre-pandemic behaviours or if we'll see something in between.
Jump in online spending
Data from Adobe's Digital Economy Index, which used Adobe Analytics to analyse tens of billions of visits to retail sites from UK consumers during the first three months of this year, reveals valuable insights to help retailers understand the behaviours and intentions of their shoppers.
The first three months of 2021 saw online spending jump 54% compared with the same period last year, outperforming the global growth figure of 39%. This equates to £28bn being spent over the quarter or £217,000 every second.
"UK consumers are transacting much faster than they did compared with the same period last year"
While it's no surprise that online spend is up compared with pre-lockdown figures, the size of that growth is significant for a mature ecommerce market like the UK.
The data also showed that UK consumers are transacting much faster than they did compared with the same period last year, with revenue per minute up by 21%.
UK consumers have become even more adept at shopping online and are buying what they want, when they want it, speeding through the checkout process in seconds.
Shopping online has become an embedded part of their everyday routine, rather than an occasion – primarily functional, rather than an enjoyable experience that brings joy.
But this doesn't necessarily mean that the pendulum has irreversibly swung towards ecommerce and that in-store shopping is a thing of the past – far from it.
Essential items, like groceries and household goods, make sense as primarily online purchases. However, those more joyful purchases, for which shoppers want to get hands-on with products before they buy them, are where in-store will continue to be deemed an experience.
Cautious shoppers
The Digital Economy Index also surveyed 1,000 UK consumers to understand how they felt about returning to physical shops and found that shoppers remain cautious as restrictions ease.
More than half (53%) expressed a clear preference for stores that continue to enforce strict virus protection policies, such as social distancing and mask wearing.
More than a quarter (26%) said they felt less comfortable visiting physical stores now compared with any point over the past 12 months, while 40% plan to actively avoid physical stores as much as possible.
The message to retailers is clear: the experience they need to provide must strike a delicate balance between amplifying the things consumers have missed most about going to the shops, while ensuring the environment makes them feel safe and protected.
If they get it right, their customers will enter the store feeling relaxed and will be able to focus on the important business of shopping.
Lee Edwards is vice-president and managing director for UK, Ireland, Middle East and Africa at Adobe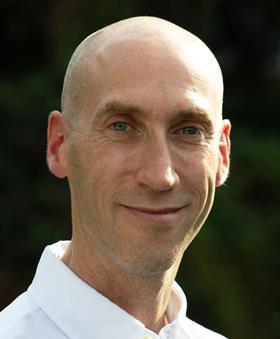 Lee Edwards leads Adobe's business in the UK, Ireland, Middle East and Africa, working with some of the best-known brands and retailers, including Boots, M&S, PoundShop and Dixons Carphone, to help them digitally transform and deliver great experiences for their customers.

Adobe is changing the world through digital experiences. For more information, visit adobe.com