PAID FOR POST
More voices from the retail industry
As unified retail continues to be a buzzphrase across the sector, Aura's Adam Wilson questions whether the retail industry is on the right track for future growth and how customer expectations are being met
The retail sector is on the cusp of a new era. Cutting-edge technologies, along with new learnings about how they may be best integrated and used to create the most convenient and impactful brand experience, are beginning to enable retailers to reimagine the consumer experience. Not just meeting but exceeding customer expectations on a number of levels.
Leading from the front, tech solutions specialist Aura held a retail industry event in central London recently, in collaboration with creative agency Bulletproof, to explore the rich and varied possibilities that this new wave of technology might offer brands and their customers.
One of the most lively and useful sessions of the afternoon was the panel discussion – a hand-picked selection of leading retail technology specialists (including representatives from Harvey Nichols and Estée Lauder, among others) unpicked the intersection of people, space, tech, brand and sustainability in the retail environment.
The general consensus was that tech has the potential to fuel a bricks-and-mortar revival and smooth the hybrid customer journey to offer the convenience and choice of digital, combined with the multisensory experience of in-person shopping.
Ultimately, this deepening consumer engagement can serve to drive increased revenues.
The salient points from this lively panel discussion included:
Customer expectations are changing and, of course, it's not just about keeping pace with existing consumers' requirements as they alter, it's about appealing to new generations who are increasingly digital natives and have higher expectations around sustainability. The old adage 'know your consumer' has never been more relevant. Using technology to create genuine personalisation for your customer is critical; it's not simply about looking at competitors and taking a 'me too' approach.
There must be synergy between retail channels so the brand experience is seamless, especially when customer journeys are increasingly hybrid. Tech should be employed to make everything about that journey easy, integrating the increasingly complex ecosystem of virtual and physical retail settings so they are experienced as one coherent whole.
It's not a case of online vs brick-and-mortar retail. Immersive in-person experiences are multisensory and memorable, while physical stores offer the customer the opportunity to access both advice and products immediately. Digital retail platforms offer choice and convenience, as well as the opportunity to engage in initial research and make purchases at any time that is convenient. Tech brings digital and physical together. It was even described as the cardiovascular system of the retail operation.
We can now measure customer engagement with even more nuance than before. Analytics are critical, enabling a constant cycle of evaluation and decision making. The numbers can reveal whether a particular strategy is working, whether at a high level or drilling down into particular lines, or even at a product level.
Following this engaging and animated discussion, the conclusion was that tech is no silver bullet but instead a facilitator at every level – facilitating the customer experience, facilitating the personalisation and facilitating the business strategy.
As such, it should almost be invisible. It should be so intuitive to use that no specific skills are required by the customer, who finds that their needs are more speedily and effortlessly fulfilled, and it should be a tool that enables the retailer to know exactly which strategic levers must be pulled to achieve their objectives.
In short, retail may have needed therapy but it's already halfway along its therapeutic journey with a bright future to look forward to.
Adam Wilson is chief sales officer at Aura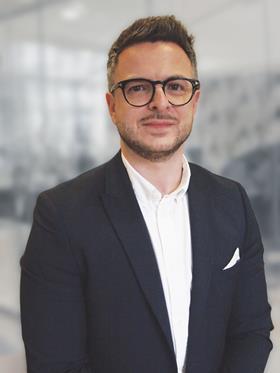 Adam Wilson founded tech specialist Intevi in 2011. Eight years later The Sunday Times ranked the business 77th in their 2019 Virgin Atlantic Fast Track 100. Today, with Intevi merged to create Aura, Adam continues to lead his team from the front, delivering cutting-edge tech solutions to some of the world's most recognisable brands and high-profile companies.

Aura is the only workspace digital transformation company to provide a complete end-to-end, integrated service, ensuring maximum benefit in the outcomes delivered, with minimum hassle. As retail sector specialists, the organisation is skilled in supporting objectives around customer engagement, revenue growth and data-driven strategic development.
View full Profile