PAID FOR POST
More voices from the retail industry
With official forecasts saying the UK economy will be worse off post-Brexit, how can retailers plan for changes in consumer purchasing behaviour?
The UK will be economically worse off under any form of Brexit compared with staying in the EU, a UK Government report revealed last week.
And the day after, the Bank of England issued its 'worse-case scenario' warning – under what governor Mark Carney described as a 'disorderly' no-deal Brexit – in which the UK economy could shrink by 8% in the immediate aftermath, house prices could fall by up to 30%, and the value of the pound could drop low enough to trigger a deeper recession than the financial crisis of 2008.
For a faltering retail industry none of this is good news. So, as consumer purse strings need to be tightened further, must retailers simply grit their teeth until 2023, when the economy is forecast to start growing?
What does Brexit mean for consumers?
Understandably, consumer confidence is currently at its lowest level since July 2016, according to GfK's long-running index.
Based on the forecasts, it is only likely to get worse as Brexit uncertainties persist and the harsh economic realities take hold into next year.
Unless urgent action is taken by individual retailers, their stores will inevitably be quieter.
Yet many retailers, in the hope of driving footfall, continue to adopt an approach which funnels very large sums of money into expensive brand advertising campaigns.
While this has worked in the past, there is one particularly sizeable consumer group that requires a specific focus – home-movers.
35% of all customers for products such as beds, furniture, furnishings, DIY, kitchens and electricals, are home-movers.
How to attract consumers of big-ticket purchases
Home-movers represent the single largest consumer group to big-ticket item retailers, yet as argued in our previous Retail Voice article, their presence remains a blind spot for many marketers.
On average, four million people move home every year and, given the suppressed nature of the market, this is unlikely to significantly change – despite economic difficulties post-Brexit, people will still need to move home.
Currently, up to 35% of all customers for products such as beds, furniture, furnishings, DIY, kitchens and electricals, are home-movers.
And with impulse buying and discretionary spend likely to drop away in 2019, this percentage will only increase.
But, driven by the fear to follow competitors in a broadcast media arms race, the generic marketing strategies being used in this sector may not be the right fit for this high-spending shopper demographic.
Our post-Brexit survival guide provides some key ways retailers can secure the custom of these buyers of high-value, low-frequency products:
Source richly detailed and highly granular datasets that give insights into key milestones in people's lives.
Combine transaction data with audience insight in order to engage individual target customers in the moments that matter.
Remember that while home-movers are more than twice as likely to purchase a home furnishing product than a non-mover, look deeper still and understand what's driving the home-move.
Whatever the final Brexit position, the coming years are going to bring acute challenges.
Yet attracting and retaining customers doesn't have to be expensive or elaborate.
The key requirement is a sharp focus based upon comprehensive data, and consideration given to a new approach, to reach the right target audience.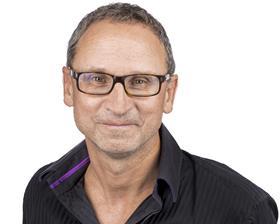 Ian Lancaster is CEO of TwentyCi
In our next Retail Voice article we will further explore how retailers can maximise ROI on their marketing spend and get ahead of the competition.
In case you missed it: The retail test: are you checking for customer blind spots?

TwentyCi is a life event data company that provides intelligence into the events in consumer lives that act as purchase triggers, such as moving home. We work with advertisers and their agencies to create contextually targeted marketing programmes that cut through by reaching consumers at the exact moment that they need a company's product or service, through the best media channel for that individual.