PAID FOR POST
More voices from the retail industry
With the cost of living spiralling and consumers facing increasingly challenging times, Fourth's Sebastien Sepierre examines how retailers can further support their own workforce.
Consumers and businesses alike around the UK are feeling the increasing challenges from the cost-of-living crisis, with price jumps across sectors seemingly becoming the norm.
Retail is no different and, after facing a challenging few years due to the pandemic and supply chain difficulties from the war in Ukraine, the industry is now having to not only grapple with consumer-facing challenges but also with how to manage shifting employee sentiment and talent shortages.
It's more vital than ever that retailers can effectively recruit, engage and retain their people, and in our Cost of living: Supporting your retail workforce as the crisis deepens whitepaper we've sought to better understand the issues retail employees face and what retailers can do to help better support them.
Payroll needs an upgrade
One of the key findings in our report is that retail employees are seeking more flexible pay models, particularly earned wage access, which allows employees to access wages they've earned ahead of payday. We found that 62% of retail employees would make use of this if it was available to them.
Similarly, work-related expenses are creating financial stress for employees, particularly their commuting cost (32%), as well as inconsistent salaries from unreliable shift patterns (25%) and poor communication from employers around shift patterns and holiday allowance (24%).
"97% of retailers plan to increase their employees' base salary this year, in line with the rising cost of living"
Retail leaders are seemingly aware of these challenges, though, citing issues with their own payroll methods.
Only 44% say they always pay staff correctly and only 77% say they always pay staff on time. However, almost all (97%) of retailers plan to increase their employees' base salary this year, in line with the rising cost of living.
While it's encouraging that retailers see the problem, the challenges also reflect a need for them to make more use of workforce management solutions that can help them to better manage and streamline payroll and provide more flexible payment options.
Retailers need more people
Many retail employees left the industry during the pandemic for a number of reasons, while others entered it for the first time, creating ambiguity and hiring shortages for retailers.
This issue is still an ongoing challenge, with our data showing 99% of retailers are worried about talent shortages – up from 94% in September 2021.
The finding further demonstrates that retail leaders must prioritise both listening to their people and implementing ways of working that engage staff and ensure they feel heard and happy.
In our whitepaper, we've uncovered key improvement areas in communication and shift scheduling, in particular, alongside payroll and have suggested three key questions for retailers to consider this year:
How can we use technology to better improve shift scheduling, communication, and talent attraction and retention?
How can we continue to hire and support a diverse workforce, and ensure our workplace technology caters to all ages and demographics?
How can earned wage access solutions provide more financial control and better financial literacy to your workforce?
Workforce management technology can help resolve these questions and Fourth can provide expertise, insight and solutions to ensure retailers can navigate the challenges ahead.
Read more insights in our whitepaper and get in touch today if you're looking for better workforce management solutions.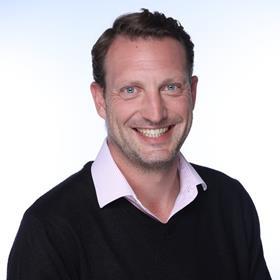 Sebastien Sepierre is managing director for EMEA at Fourth

Fourth is the leading digital workforce management, payroll and HR solution for the global retail, restaurant and hospitality industries. Fourth's various solutions give businesses oversight of how they can control costs, scale profitability, improve employee engagement and maintain compliance through its leading data and analytics suite. It serves more than 7,000 customers across 120,000 sites globally.
View full Profile