PAID FOR POST
More voices from the retail industry
Despite tough trading conditions, consumers have higher expectations for customer service than ever before. Zendesk's Eric Jorgensen examines how smart retailers are preparing for the most challenging golden quarter in years
After enduring almost three difficult years of a pandemic, consumers are now preparing for a likely recession. Shoppers are weary and nerves are frayed. Under these circumstances, it's no surprise that it takes just one bad experience for half of customers to switch to a competitor.
As a retailer, you may not have much control over the economy, but there's one thing you can always improve: the customer experience.
Shoppers want nostalgia and fast delivery
More than 80% of UK consumers are paying close attention to prices this holiday season, according to a Zendesk survey; and they are starting their Christmas shopping early – with about 20% already getting a head start in the summer.
To meet these new expectations, retailers need to offer a variety of products at different price points, all while delivering a memorable experience for customers.
Through research, UK retailer Liberty learned that offering nostalgic Christmas decor can evoke emotional holiday memories for its customers — something its shoppers value just as much as competitive prices.
Along with making memories and keeping their Christmas lists under budget, customers want their gifts delivered — fast. The last thing shoppers want to do this year is explain why Santa forgot to leave presents under the tree.
Some steps retailers can take to avoid holiday disappointment:
Have a clear FAQ page

Integrate your platform with popular delivery providers

Offer self-service options for order tracking

Make it easy to share tracking updates
During a stressful holiday season, a negative experience with a late delivery may turn a customer away for life. But if you're proactive as a retailer, anticipating potential problems — and offering practical solutions — you can create a customer for life.
Diversify your CX strategy
If you want to develop customer relationships and long-term loyalty, creating a seasonal pop-up shop is a great place to start.
Pop-up shops are temporary outlets that brands set up on high streets – or other suitable locations – combining a sense of fun and spontaneity with eye-catching promotions and retail displays.
These temporary storefronts are ideal for developing customer relationships and building long-term loyalty. And the format works: brands that experimented with pop-up shops reported a 46% increase in sales, a 51% rise in market visibility, 66% greater brand awareness and a 46% spike in social media engagement, according to a Google survey.
Other benefits to opening a holiday pop-up shop:
Create an immersive customer experience

Connect the pop-up with your customer-experience platforms

Draw new customers to your brand

Better understand existing customers
Deliver empathy this holiday season
During difficult times, people seek authentic connections – and the members of your CX team are the human beings representing your brand. Cultivating empathy in your organisation can have a major positive impact on your service – and ultimately will have a ripple effect on the value that you offer customers.
Conversational CRM gives your agents the context they need to understand exactly where your customers are in their journey.
Armed with data, your agents are better able to personalise conversations with customers. By communicating with greater empathy, your customers will feel like their needs are a priority. And this kind of exceptional CX can help to build lifelong customer relationships this holiday season and beyond.
Want to learn how to maximise holiday cheer with CX? Find out how with Zendesk.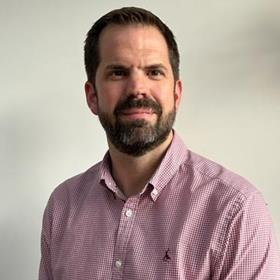 Eric Jorgensen is VP for EMEA at Zendesk
In this role, he is responsible for driving the company's growth in the region, working with larger customers and more complex projects as Zendesk continues to accelerate growth in the Enterprise segment.

With Zendesk, Retailers can deliver seamless omnichannel experiences and AI-powered self service that fits their brand. Agents get powerful, in-context workspaces and unified knowledge management for personalized service. All with an open platform, integrated into your entire ecosystem for a complete view of your shopper. Find out more at https://www.zendesk.co.uk/retail/
View full Profile