PAID FOR POST
More voices from the retail industry
After what's been an unprecedented year in so many ways, it's no surprise we've witnessed a particularly unprecedented Black Friday.
This year's event has been like no other in terms of UK online sales. This is reflected by Google data, with search interest for 'Best Black Friday deals' up 110% year on year and 'Best Black Friday Sales' up 250% year on year, indicating that a growing number of people headed online to find the best bargains.
This growth is expected in a year where we've seen a rapid shift to digital, but which trends are here for the long term? Let's explore the latest data with takeaways for any retailer or marketer looking to keep step with changing consumer needs.
Christmas has started earlier
Consumer interest in Black Friday started earlier this year with retailers who brought forward their campaigns able to capture this demand. There were also signs that people researched in advance and stayed up late to get the very best deals, with search interest in 'Black Friday' peaking at midnight the night before the event.
We see this echoed in consumer behaviour around Christmas with search interest in decorations, trees and stockings spiking as early as September.
The takeaway: The peak period has been extended — for a greater share of voice and to build awareness before the market becomes saturated, retailers should consider moving their digital activity forward.
Shoppers are seeking inspiration in new ways
Across Black Friday and into the Christmas period, we've seen retailers turning to digital to help inspire consumers and provide digital discovery moments.
It's a reflection of how the purchase journey is evolving — with search often the first step for consumers and not just the final destination.
"The average person in the UK spends 46 minutes viewing YouTube per day"
Likewise, and accelerated by restrictions on movement during the pandemic, YouTube is increasingly a key source for discovery, allowing people to research products, find ideas and watch trusted reviews.
According to Comscore, the average person in the UK spends around 46 minutes viewing YouTube per day and YouTube is used by more than 96% of online adults in the UK each month on average. Plus, more than 20 million people are now watching YouTube on their TV screens in the UK.
Two standout brands who have innovated around inspiring their customers are Charlotte Tilbury with its virtual store, which uses video at every touchpoint, and Estée Lauder's augmented reality Try it Now makeup online and within ad formats.
The takeaway: With digital touchpoints across the whole purchase journey, investing in search and video is key to meeting consumers' growing use of digital for discovery moments.
New retail categories are emerging online
Technology and fashion are well-known areas for seasonal discounts and deals, and this trend remains unchanged — top-rising terms across this Black Friday included 'Apple Watch Black Friday' (up 450% year on year), 'Samsung TV Black Friday' (up 350%) and 'Asos Black Friday' (up 100%).
Where we see interesting developments is the growth in new categories, with spikes in search interest around supermarket deals ('Aldi Black Friday', up 180%) and new verticals including food delivery ('Uber Eats Black Friday', up 300%).
This is indicative of wider change throughout 2020, with new online behaviours and categories emerging — for example, big-ticket items typically purchased offline, such as sofas and engagement rings, have seen an increase in search interest since mid-November.
The takeaway: A positive among recent uncertainty is the rise of new online markets — keep track of emerging opportunities with Google's Rising Retail Categories tool.
Automation is providing much-needed agility
As the economic outlook remains uncertain, utilising automated media solutions, such as Smart Bidding, enables retailers to react effectively to volatile demand, as well as meet supply chain and operational challenges.
Data warehousing is a big part of this story. The benefits of migrating data and analytics to the Cloud are many, from helping build more intuitive and personalised customer experiences (for example, AI-powered recommendations) to improving efficiency and quality of customer service centres.
The takeaway: Automation is a crucial tool, especially in the current economic context, in helping retailers respond to shifting consumer behaviours and changing demand cycles.
Consumer consciousness on sustainability is rising
Since May this year, search interest in sustainability has been tracking higher than in 2019, peaking in the week of Black Friday.
Search interest in 'Depop Black Friday' — a company focused on 'preloved' fashion — is also markedly up (70% year on year). Meanwhile, in a survey we ran in early summer, 55% of shoppers claimed sustainability was more important than value and quality.
This data underlines what we've seen across multiple retail categories in the past 12 months: shoppers are increasingly looking for brands with values that align with their own.
Rising anti-Black Friday sentiment is another trend to watch with some brands, such as Sofology, pushing 'Green Friday' — ditching special offers in favour of "better deals for the planet".
The takeaway: The business case for authentically and consistently promoting sustainability initiatives is clear — in 2021, consumers will expect brands not just to talk the talk, but to deliver.
As digital accelerates, so does polarisation
As the demographic of the online shopper broadens — with new digital habits formed during the pandemic likely to stick — we can expect the shift to digital to continue at pace, with mobile and apps areas of growing importance.
"We find the sentiments consumers express don't always bear out in actual buying behaviour"
But one area to consider is polarisation in behaviours. As interest in localism has grown, so has our preference for retailers with available stock and quick delivery; our lives are now more digital than ever, yet many of us are enjoying more analogue and slower activities, such as reading, puzzles and DIY.
We find the sentiments consumers express don't always bear out in actual buying behaviour. For example, many of us instinctively feel we want to buy local, but an increasing percentage of our purchases are being made online, even as stores reopen.
The takeaway: As more people make the switch to online, retailers who can meet heightened consumer digital expectations across platforms and take the time to understand differences across consumer segments put themselves in the strongest position to succeed.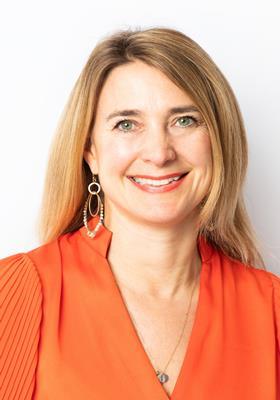 Alison Lomax is director of lifestyle retail at Google UK

thinkwithgoogle.com/uk