PAID FOR POST
More voices from the retail industry
With the recent explosion in online grocery sales, the nature of product discovery has changed. Ahead of its webinar on December 15, dunnhumby media's Julie Jeancolas explains the steps grocers must take to reach consumers in the new places they're shopping.
The way people shop is changing, faster now than ever before. The coronavirus pandemic has driven a huge surge in the use of ecommerce and online grocery in particular.
As this change takes hold, retailers and brands need new, innovative ways to showcase relevant products; online shopping doesn't offer the same product discovery opportunities that physical stores do, and customers are unable to browse gondola ends in the same way they do in store.
This isn't just important from a sales perspective either. Helping shoppers find new things to try can be additive to their experience.
In fact, nine in 10 shoppers say that they haven't made up their mind about a brand before starting a product search, according to 2018 research from SEO firm Status Labs. Moreover, more recent research from Integral Ad Science in May shows that two in three consumers are willing for their data to be used to create more relevant and personalised shopping experiences.
This demonstrates that ad placements are not simply seen by customers as an inconvenience. So how do retailers and brands get the right products in front of the right shoppers at the right time?
Sponsored products have evolved
Today's online shoppers want relevant experiences, and grocery is no exception.
Until now, however, the optimisation of sponsored products – auction-based ad placements delivered natively within search results and product pages – has been limited to the use of online click data.
Until now the optimisation of sponsored products has been limited to the use of online click data
Targeting has been based primarily on historical campaign performance of the sponsored product, i.e. average click-through or conversion rates, rather than its relevance to the individual customer.
This has been useful in helping customers explore a grocer's general range online but doesn't match that expectation of true personalisation. As a result, the effectiveness of these adverts has been limited, hampering the shopping experience.
True personalisation
True personalisation relies on genuine customer intelligence.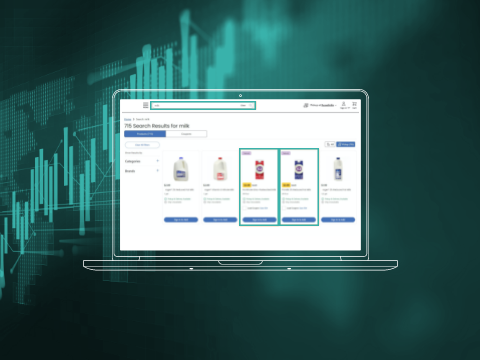 Loyalty schemes mean that grocers are better equipped than just about any other kind of retailer when it comes to customer data, giving them an incredible opportunity to make better-informed decisions about the products that each customer is going to find useful and is likely to buy.
This is true personalisation; decision-making based not just on click-through, but a granular understanding of a customer's real behaviours.
When you combine this with sponsored listings, you get something that is much closer to the helpful and personalised experience that customers expect – one that improves their customer journey and encourages additional spend by highlighting only the most relevant product listings through high-value retail media.
Additional revenue for retailers
As retailers battle to reduce the higher fulfilment costs of ecommerce, relevant sponsored products offer a great opportunity to offset some of those costs.
Because they provide brand advertisers with a clear link between their advertising spend and sales uplift, sponsored products can help retailers generate additional revenue in the form of marketing spend.
Some 44% of brand manufacturers plan to increase their investment in on-site advertising over the next five years, it was reported at the 2020 retail ecommerce conference eTail.
Some 44% of brand manufacturers plan to increase their investment in on-site advertising over the next five years
This represents a major opportunity for the retailers that are ready to capitalise upon it: those grocers that can deliver truly personalised solutions and give brands clear visibility of how a campaign has led to an increase in sales.
As shoppers the world over continue to move towards online grocery, forward-thinking retailers will already be looking ahead.
As an appealing advertising prospect for brands, an experience-enhancing addition for customers and a proven way for retailers to boost their online revenues, sponsored products should undoubtedly be part of those plans.
Free webinar: Get ahead of the online grocery curve with sponsored products
Want to learn more about how sponsored listings can help grocery retailers display highly relevant products at the online point of purchase?
Join dunnhumby media and CitrusAd on Tuesday December 15 at 15.00 GMT as they share how the world's first customer-centric sponsored products platform helps grocers address the profitability gap of online grocery ecommerce by putting the quality of the customer experience first.
Register here now.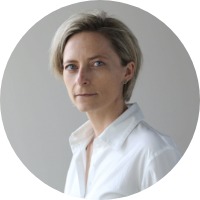 Julie Jeancolas is global head of products at dunnhumby media

dunnhumby media activates retailer data assets to engage consumers with personalised communications along the entire customer journey, wherever they are. Powered by dunnhumby's customer data science, we help advertisers grow customer loyalty and enable retailers to monetise their owned media for measurable sales growth.