PAID FOR POST
More voices from the retail industry
Chris Boaz, head of marketing at PCA Predict, says proactively addressing the problem of incorrect delivery data will help etailers to thrive.
The Retail Week Christmas Trading League Table 2017 paints a stark picture for some retailers.
It would seem that this festive season the effects of celebratory libations were not the only cause of a headache.
However, what's also clear from January's financial results is, for some retailers, the realisation that online sales really cushioned them from some serious financial heartache.
For example, Next had entered the holidays expecting a 0.3% fall in sales, yet reported a 1.5% rise over the quarter, primarily driven by online sales.
This performance really brings into focus the importance of getting the entire online shopping experience right and meeting consumers' heightened expectations, especially around delivery.
"A shocking 73% of UK consumers say they have seen orders delayed or not delivered at all"
According to a new survey of more than 300 retailers commissioned by PCA Predict, 5.6% of UK online order deliveries fail at their first attempt.
A shocking 73% of UK consumers say they have seen orders delayed or not delivered at all, which is more than customers in other global markets, according to our parallel survey.
Delivery failure occurs when some element of data entry, processing or the logistics supply chain breaks down.
And consumers get angry. While a majority of those surveyed point the finger primarily at carriers, as far as they are concerned the buck for delivery problems stops with retailers.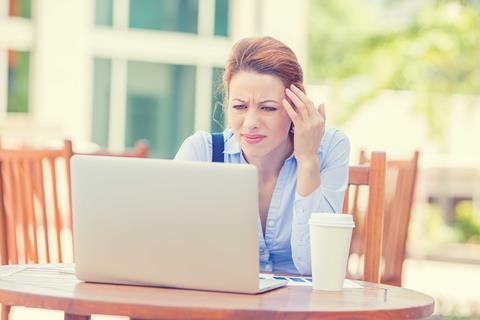 The truth is, more often than not, the consumer can actually be the cause as wrongly entered delivery addresses can lead to failed deliveries.
From our research, only 9% of customers accept that providing incorrect address details is a cause of failed deliveries.
But retailers know the problem – 80% of them report that their customers do not realise these errors are, in fact, to blame for delivery failure.
The consequence can be lost sales, reputational damage and loss of future business.
Reviews from disgruntled customers can add up to a real risk for retailers in the modern environment.
Ensure data doesn't disappoint
There is an old computer-science proverb – 'Garbage in, garbage out' – that underscores the problem.
In other words, any system is only able to act well on properly entered data. That makes accurate entry of delivery addresses critical.
In our survey, however, customers reported problems with retailers' checkouts, including failure to recognise address formats, absence of their address from drop-down lists and text fields being too short to fit in their address.
That is why address verification technology – checking an address against a known database of valid options, or otherwise reformatting data-entry boxes to guarantee valid submissions – is increasingly being deployed by online retailers.
"Customers reported checkout problems including failure to recognise address formats, absence from drop-down lists and text fields being too short"
But, while a majority of retailers now run address verification in a bid to solve the delivery failure problem, still 19% only check addresses after an order is received, while 12% hand off the checks to carriers themselves.
Given the risks outlined above, not ensuring the integrity of customer delivery details at the point of order leaves a retailer open to delivery failure, reputational harm and the soaring cost of redelivery.
This year, that is a headache everyone could do without.
Sign up today to receive your copy of PCA Predict's global study on the impact of poor customer data, and learn how much inaccurate information could be costing your retail business.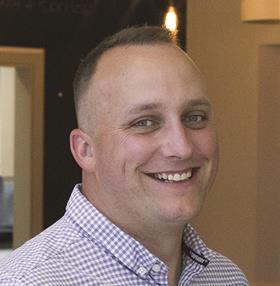 Chris Boaz is head of marketing at PCA Predict

PCA Predict (a GBG company) works to improve user experience and increase conversions.