What retailers can learn from golden-quarter trends
The results are in and the golden quarter's winners and losers have been revealed. So what were the trends that defined Christmas 2018? And what insights can retailers use for golden-quarter planning in 2019?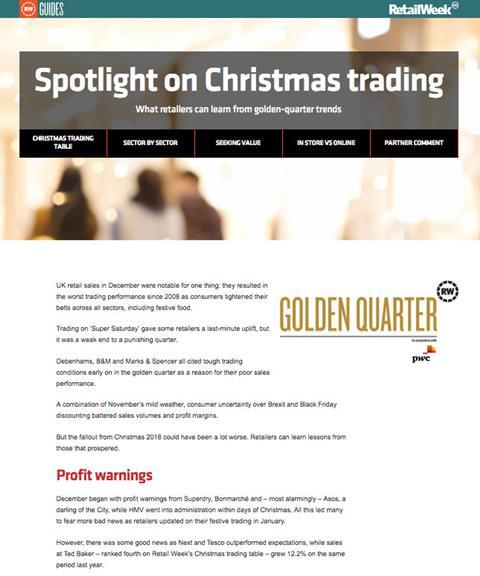 In our Spotlight on Christmas Trading guide, we reveal how retailers fared during the crucial festive trading period to highlight the opportunities and threats for 2019.
Download the guide to find out:
Learn from each sector's successes and failures
Discover how the value-conscious consumer can impact your sales
Find out what rising online sales mean for your profit margin.

Equipping retail and consumer leaders across the UK with leading-edge expertise and insights to manage change, navigate complexity and unlock value.