Leading through digital transformation
How does your digital transformation strategy stack up against your peers?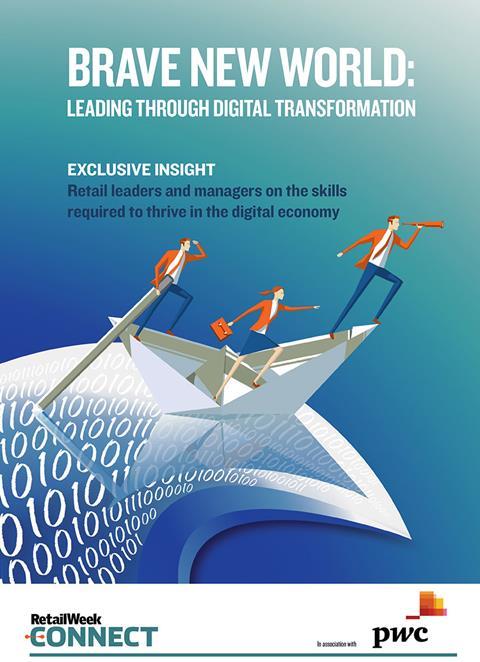 This free report, produced in association with PwC, will help leadership teams benchmark the decisions they are making and give critical insight into what the managers – tomorrow's leaders – think.
Download the report to:
Find out why business structures need rethinking
Compare your planned investments with your peers
Discover why suppliers need to become true partners.

Equipping retail and consumer leaders across the UK with leading-edge expertise and insights to manage change, navigate complexity and unlock value.