White Stuff, the quirky casual clothing brand which started life in 1985 with two ski buffs selling T-shirts out of the back of a van, has been busy honing its multichannel proposition.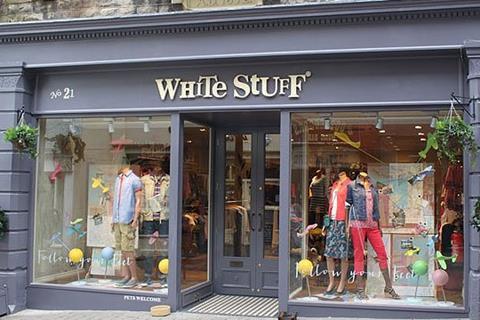 It launched a new web platform at the end of 2017 to 'drive conversion and better focus on the multichannel shopper'. It has also been investing in making its shops innovative, although spending has been scaled back over the past few years as the business has been loss-making.
Under new boss Jo Jenkins from 2018, a three-year business transformation programme has been under way. This includes a significant investment in IT systems to drive process efficiency and the tools to deliver a more customer-centric business, including the implementation of a new ERP system.
The transformation programme was accelerated in response to the coronavirus crisis in 2020, with an increased focus on reducing its cost base, building greater flexibility into its operations and expanding its online capability.
Data is a key priority, with the retailer working on the centralisation of customer, product and inventory information. It is also upgrading its ecommerce platform, implementing a product information management tool and replacing its finance, order and inventory management systems.
Jenkins is also focusing on improving the product offer to drive new customer acquisition.
International development is being focused on Germany. The retailer launched its first local language site in Germany in 2016 and has been pursuing full multichannel development in this key market.
The going has remained tough, however, with group sales slumping 30% at £94.2m in the year to 1 May 2021 as a 15.7% increase in online sales failed to offset a 63.5% drop in shop sales and a 34.5% drop in wholesale revenue. Exacerbated by the serious deterioration in trading, pre-tax losses came in at £13.0m.
Innovation rating: 1
See related content from Retail-Week.com