HMV is an iconic entertainment retailer, but has struggled to keep pace with the digital era.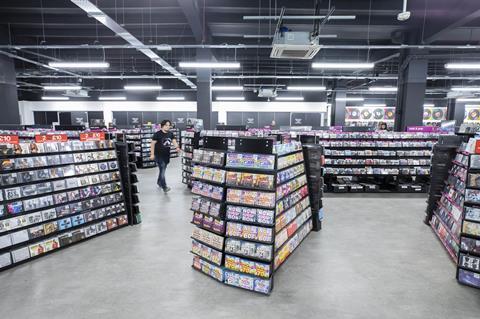 The market for physical music has been declining rapidly as consumers shift towards digital streaming services, and at the end of 2018 HMV tumbled into administration for the second time in six years.
The business was snapped up by Canadian retail tycoon Doug Putman in February 2019, with just over 100 stores saved.
Putman is hoping to spin HMV's fortunes around by growing its share of the physical music market, which is likely to see it remain a relatively small and specialist operation.
As part of its regeneration, the group is not shying away from innovation. In September 2019, a new 25,000 sq ft flagship store opened in Birmingham. Known as The Vault, the focus is on vinyl, with a live music space for bands, as HMV strives to build an in-store experience that sets it apart from key rival Amazon.
Putman has stepped up investment in the online business too, however, and has revamped its website to drive cross-channel behaviour, with capabilities such as stock visibility also on the cards. He also acted swiftly to improve the bottom line, with losses reduced to marginal levels over the 16 month period to end-May 2020.
The pandemic has, however, challenged the retailer, with sales declining to £90.4m for the 12 months ending May 30 2021 (FY2020), driven by temporary store closures. Although online performed strongly, it could not close the gap.
With stores now having re-opened, the retailer remains focused on its physical estate and differentiated product offer. It also hopes to drive footfall in stores through live events.
Putman owns Sunrise Records in Canada and had previously bought HMV Canada. Sunrise expanded its international estate with the acquisition of 200-strong US retailer For Your Entertainment at the beginning of 2020. The acquisition also included online brands FYE and SecondSpin. While HMV is likely to take lessons from these businesses, they are managed separately and do not form part of this profile.
The UK-based HMV business also operates a handful of Fopp stores, which are smaller independent-style record shops.
Innovation rating: 1
See related content from Retail-Week.com