Harrods is known for its world-famous department store with an exceptional and high-quality product range, catered to an upmarket and international clientele.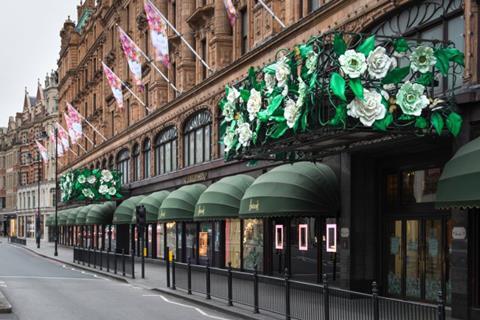 Harrods sought to take advantage of rising tourist demand ahead of the pandemic by investing £200m into a three-year store redevelopment plan at the Knightsbridge flagship. It has also been establishing a wider social media presence in Asia to target the rising young middle class in this territory.
Alongside this, it has invested in technology and partnered with Farfetch to develop a global ecommerce platform which launched in February 2020. This has supported its international growth aims, particularly whilst its Knightsbridge flagship was closed due to the pandemic.
Recent investment has focused on a standalone beauty concept, with the retailer having opened its fifth H Beauty store in the UK in June 2022. The business also includes a handful of airport shops in the UK.
Harrods swung back into the black in the year to end-January 2022 (FY2021) after a difficult 2020 financial year, but margins remained subdued by previous standards. While its flagship store remained shuttered for the first ten weeks of FY2021, trading began to recover during the last few months of the year and net sales rose 35.5% to £581.9m during the full year. This was still a third below pre-pandemic levels in FY2019, however.
Acquired by Mohamed Al Fayed in 1985, the business was sold in 2010 for a reported £1.5bn to Qatar Holding, the sovereign wealth fund of the Qatari royal family.
Innovation rating: 2.5
See related content from Retail-Week.com