ScS chief executive David Knight has underlined his commitment to the company's concessions despite them dragging back full-year profits.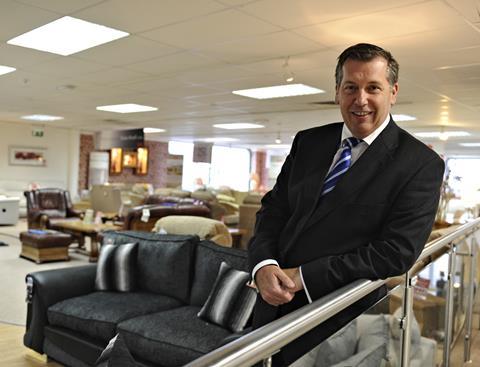 Knight defended the House of Fraser shop-in-shops by highlighting an Investec note predicting concessions will break even this financial year and turn a profit next year.
He said: "We certainly believe we can make this whole concession profitable and we still believe it is the right thing.
"It is a different demographic for us from those who visit the retail parks – they certainly love the branded product we have in there and still believe it is a great opportunity for the business."
This morning ScS revealed the introduction of concessions in House of Fraser was loss making, despite the 30 shop-in-shops generating £21.2m of sales during the financial year.
Knight explained the loss has come about as a result of investing "a lot" in establishing the concessions, which included the hiring of additional staff.
He added: "It was a significant step forward as far as House of Fraser themselves were concerned against their own previous performance and we believe it was an investment last year for the business."
ScS attributed the introduction of House of Fraser concessions and weaker trading in spring to a drop in full-year profits.
Operating profit before exceptional items relating to the furniture retailer's IPO fell 3% to £6.4m for the year ended July 25, while adjusted EBITDA dropped 17.5% to £11.3m.
During the period revenues increased 13.4% to £276.7m and like-for-like order intake rose 5%.