Could Sir Philip Green's plan to shed stores through a CVA be a step too far for landlords? Hugh Radojev investigates
Directors at Sir Philip Green's fashion empire Arcadia are set to meet today to decide whether to push ahead with a CVA to cull some of its stores and reduce rents on its approximately 550 standalone sites and 300 concessions across the UK.
Arcadia is not alone in pursing a CVA. There was a seven-fold increase in large retailers opting to undertake a CVA last year, rising from two in 2017 to 13, according to research from Deloitte.
In 2019 so far, Paperchase has got the green light for its CVA, Retail Week revealed that Cotswold Outdoor proposed a plan last week, while Debenhams and Monsoon Accessorize are planning their own store closures via the restructuring tool.
But the Arcadia CVA is causing more consternation than most in the landlord community, which is coming to the end of its tether.
Arcadia's problems
Retail trade representative organisation Revo's chief executive Ed Cooke says landlords are becoming increasingly angry at what he calls "iniquitous" CVAs – where retailers are using the process as a means of disposing with underperforming stores in their portfolio built up through shortsighted overexpansion in years gone by.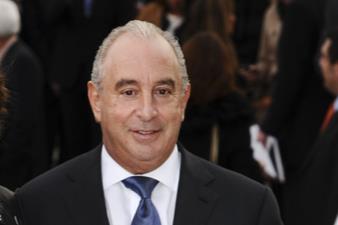 "The feeling among both retailers and property owners is that quite a few of the recent cases are not as a consequence of distress that can be solved through rent reductions but are [a result of] much bigger issues and a failure of businesses to invest to keep up with the changing needs of customers," says Cooke. "And a failure of management on the financial structuring side as a consequence of being over-leveraged and over-indebted."
This criticism could be levied at Arcadia. The group has a bloated and unwieldy estate, a number of brands that are struggling to stay relevant with their target demographics and it has failed to keep its ecommerce offering on a par with pureplay rivals Asos and Boohoo.
Even Topshop, considered to be the jewel in the Arcadia crown, has been struggling. In its last reported financial year, the 12 months to August 26, it suffered a pre-tax loss of £10.9m.
While GlobalData analyst Sofie Willmott believes Topshop remains "a source of fashion inspiration and has held on to its focus on trends", she says much of the rest of the group's brands will see store closures.
One source was less charitable, saying: "Some of those brands are moribund and not rescuable."
To cap it all off, the fame of owner and founder Sir Philip Green has turned to infamy as he has become embroiled in recent allegations of sexual harassment and racial abuse of staff, which he denies, as well as the scandal around the collapse of BHS and a £550m pension bill.
"Green has taken billions out of [the] business, over the years, and its current financial health is somewhat down to that"

Property agent
When it comes to retail rents, Green has always been a shrewd negotiator. One property agent says he has spent "the last five years playing hardball" with landlords on rents.
The source also points out there's the issue of Green's personal wealth, and the fact that in 2005 he paid himself a £1.2bn dividend from Arcadia. Knowing this will make landlords even less willing to "offer concessions", says the property agent.
"It's well known that he's a multibillionaire and personally has loads of cash available. Yet he's offering things like an equity stake in exchange for rent reductions, and I'd doubt that landlords are very happy about that.
"He's taken billions out of [the] business over the years, and its current financial health is somewhat down to that. If that dividend wasn't taken out of the business at that point, we wouldn't be having this conversation right now. Arcadia could have retained profits to invest back into the business."
Meanwhile, landlords may be less likely to consent to rent reductions as they would with big anchor units such as Debenhams stores, as they see more potential to rent those stores to other retailers at a market rate.
The difference between fair and unfair CVAs
For a proposed CVA to proceed, it must be put to a vote whereby 75% of creditors by value must be in favour. Once agreed, all those creditors and the business itself are bound by the agreement.
Brought into being with the Insolvency Act 1986, CVAs were designed as a last resort for businesses trying to avoid administration allowing them to pay back creditors a proportion of what was owed over an agreed timeframe.
But there is increasingly a feeling within the landlord community that retailers are exploiting the legislation for short-term rent holidays, without actually considering whether or not there is something wrong with the way they operate their businesses.
"It's very rare that a retail CVA results in a successful and sustainable business"

Ed Cooke, Revo
British Property Federation (BPF) chief executive Melanie Leech says the industry body fully supports CVA proposals that aim to restore a business' "long-term health" but says far too many retailers' CVAs have "become a tool to simply enable a tenant to walk away from its lease liabilities, without tackling its wider issues".
She says this "bad practice is unfair and must stop".
The BPF, in conjunction with a number of landlords, has a list of 10 "red flags", which it deems unfair and not in the spirit of how a CVA ought to work.
These include restrictions preventing landlords from terminating leases if they find new tenants willing to pay the market rate for their unit or limits to when property owners can call rent reviews.
One source says as landlords become increasingly aware of what a fair and equitable CVA should look like, "if they continue to be used in the wrong way, then we will continue to take an increasingly robust stance".
Legal challenge
One "robust stance" would be to launch a legal challenge.
CVAs, even approved ones, can be legally opposed. One landlord says there are numerous grounds on which a challenge can be launched but stresses "whether or not there might have been a better outcome" available to creditors as one of the most important – which, in Arcadia's situation, the landlord argues, may actually be administration.
"In a circumstance where you're being told to take the rents down by half, and you genuinely think there's a retailer who will pay much better rent, the spirit of it should be that you're able to go off and do that deal," says the landlord. "But in some cases the terms of the CVA won't allow you to do that. In which case, you'd rather the business goes into administration so you can get your unit back and charge proper rates."
"The landlord vote gets watered down… We're just after fairness"

Landlord
Another reason for the growing disquiet amongst landlords is the fact that many CVAs are drawn up by insolvency practitioners based on precedents set in other proposals, which one landlord says have introduced "increasingly unfair" clauses.
In a CVA, the value of debt owed to a creditor determines the voting power. Certain debts, such as for goods, are given actual value for the vote, but 'unascertained debts' such as future rents only carry a nominal value for voting purposes. This was a precedent set during JJB Sports' CVA in 2009.
One landlord says: "The landlord vote gets watered down. It may have made sense in the CVA it originally applied to, but it definitely doesn't make sense when you think everyone should have an equal vote. We're just after fairness."
On top of all of these issues, many landlords are also increasingly of the opinion that retail CVAs simply don't achieve the desired effect of turning failing businesses around.
As one landlord says: "Go back over the last 10 years and look at all of the retailers that have undertaken a CVA during that time and then see how many of them are still trading now as they were at the time? None of them. Not one."
Cooke agrees: "It's very rare that a retail CVA results in a successful and sustainable business. The vast majority end up going into administration in any case. That's because the problem isn't rents, whatever they say."
Equity for votes
Which brings us back to Arcadia and Green.
In a bid to sweeten the deal for landlords, Green has offered equity stakes in Arcadia to landlords who vote in favour of his CVA proposal. He has also reportedly offered his flagship Topshop store on Oxford Street to the regulator as collateral to settle his pension problem.
One landlord close to Arcadia is doubtful that this equity offer will work, particularly given the recent news that Green paid just $1 (76p) to buy back a 25% stake in Topshop from US private equity firm Leonard Green. The firm had paid £350m for the stake in 2012.
"What landlord in their right mind would take a [tiny] stake in a retailer, particularly a failing one, in exchange for significantly lowering, or possibly cutting altogether, rents?"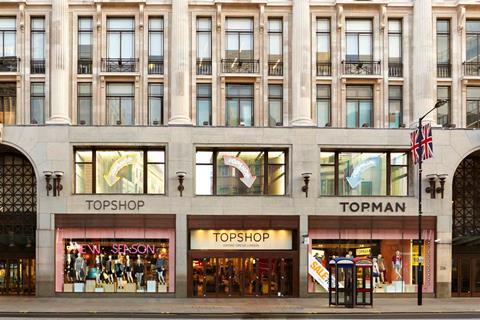 However, other landlords believe that the equity stake may just be enough to sway landlords to vote in favour – provided Green and his team can show that the business can be stabilised, and its pension issues fixed.

One property agent says: "A CVA is the only alternative available to Arcadia and it's something that they should have been looking to do a long time ago.
"In my opinion, anywhere between 30% and 40% of the stores should go."
However, the sheer number of landlords voting on Arcadia's CVA makes it difficult to call which way the vote will go.
"Arcadia has a lot of landlords – they have more than 500 units and there will be a lot of individual landlords in there," says one landlord, before adding: "God knows how they're all going to vote."
What is clear is that this CVA is going down to the wire and Arcadia may be the first major retailer restructuring to fail to secure creditor approval.
If so, this will set a whole new precedent for retail CVAs.