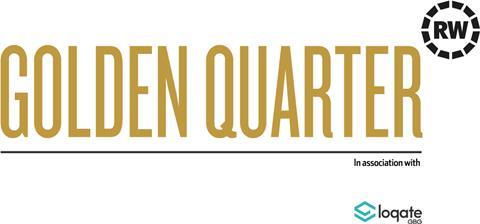 Wolfson cautioned that towns and cities across the UK would have to adapt at a faster pace to changing consumer dynamics and the evolving demands on bricks-and-mortar locations.
But as 2019 gets into gear, there are other 'new realities' that retailers need to carefully consider. Retail Week examines some of the key themes likely to shape retail this year.
Post-Brexit Britain
The UK's exit from the EU may have been front of mind for the Government, businesses and the public for more than two years now years but in 2019 retailers will have to adapt to the new reality of life in post-Brexit Britain – assuming the parting of ways goes ahead.
Uncertainty continues to swirl about what form the UK's exit deal will take, or indeed whether its departure from the EU will face a delay after March 29. No matter what agreement Theresa May eventually strikes, retailers will face a very different landscape operating in a non-EU market.
Retailers including Tesco and Marks & Spencer have already revealed they have started stockpiling ambient grocery products as they prepare for possible supply chain disruption.
Dixons Carphone boss Alex Baldock said the electricals business has been working with suppliers in a similar way to "bring stock into the country so that it's closer to where it needs to be".
Meanwhile, Lidl has created new customs managers "to take a pragmatic approach to solving problems to ensure our imported products get on to the shelf".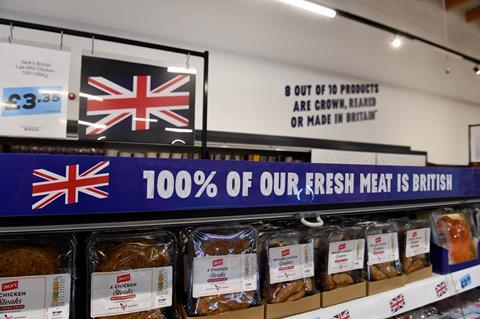 But even after taking such measures, retailers could be hit by further storage headaches – three-quarters of UK warehouse owners claim their space is already at full capacity.
As a result, the 'Made in Britain' mark could become increasingly important for retailers. Morrisons has already ramped up its focus on locally sourced produce, signing up 200 new UK-based suppliers since the Brexit referendum. Two-thirds of all food the supermarket group sells now comes from Britain.
However, Retail Week Prospect senior analyst Nick Found believes retailers across all sectors need to look at sourcing more of their stock from the UK.
"If Britain's withdrawal from the EU causes lead times to be greatly extended by border checks and the like, retailers could turn to UK manufacturers – that is, assuming they can get their hands on imported raw materials," he says.
"Backing Britain in this way could bring marketing benefits too. Tesco's recently launched Jack's discount fascia places British credentials as its key differentiator, with eight out of 10 products British-grown."
Found says working with more British suppliers could also help fashion retailers become more nimble and adapt to unpredictable weather, allowing them to bring new products to market within days rather than weeks or months.
Agility and domestic focus in a post-Brexit Britain could prove the difference between retail success and failure.
Retail property polarisation
'Polarisation' has become a buzzword in retail property in recent years, as flagship regional shopping centres operated by giants such as Westfield, Hammerson and Intu distance themselves from smaller or secondary malls, in terms of the quality and variety of their retail and leisure propositions.
But there is a growing sense that 2019 will be the year that such disparity will be laid bare.
Experts at real estate adviser Altus Group warned yesterday that the value of retail property will fall by an average of 15.9% this year.
The Royal Institution for Chartered Surveyors took the rare step of instructing valuers to be "aware of the potential for significant changes in value" of retail properties.
While the Westfields of the world may not be entirely shielded from writedowns in property values, the owners of less desirable locations are likely to be hardest hit.
"There's an increasingly polarised physical retail environment. One end of the scale is experiences, at the other end of the spectrum you've got convenience and value"

Richard Lim, Retail Economics
Earlier this month, The Postings shopping centre in Fife was put up for sale with a reserve price of just £1.
Springboard marketing and insights director Diane Wehrle says "consumers are seeking experiences over pure transactional products" – a trend that will drive shoppers towards flagship centres and away from locations such as The Postings.
Retail Economics chief executive Richard Lim observes: "There's an increasingly polarised physical retail environment. On one end of the scale, you've got the flagship destinations like Westfield, Oxford Street, Trinity Leeds, the Bullring and so on, who are consistently outperforming the market because they offer a really meaningful overall experience.
"One end of the scale is experiences, at the other end of the spectrum you've got convenience and value. If you look at secondary high street centres, what's becoming increasingly important is that they're located where people live and work or are near transport hubs.
"The secondary locations that are high streets and shopping centres and that are really underperforming are the ones that are most susceptible to the threat of online."
Retailers in secondary and tertiary locations will have to ramp up their value and convenience credentials this year if they are to retain genuine importance to consumers – and retain their worth in the market.
Savvy shoppers
Consumer confidence has already taken a battering following the EU referendum, but fears were stoked over Christmas that shoppers could be set to further tighten their purse strings as far as retailers are concerned in light of the lack of any feelgood factor about wage growth and as spending shifts towards categories such as leisure and experience.
Morrisons boss David Potts suggested customers became "increasingly savvy" and "cautious" during the golden quarter as March 29 moved ominously into view.
Potts said shoppers were much more "conscious of both the macropolitical situation in the country and how that may unfold in 2019, and also how that may affect them personally."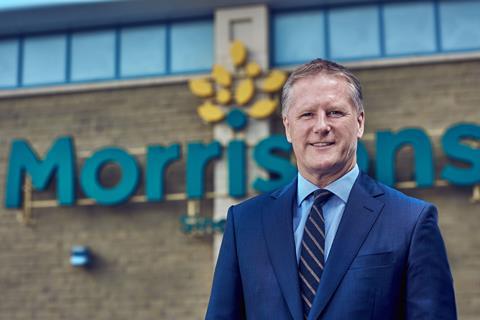 He suggested it was a mindset that would continue to impact their spending decisions in the coming year.
Many retailers responded in the golden quarter by increasing promotions activity, but Wehrle warns that businesses will have to think carefully about the pricing strategies they utilise in 2019 when attempting to attract a potentially more frugal customer.
She says: "The level of discounting we have seen [over the past] year has been unprecedented. It started before Black Friday and followed all the way through into Christmas, past Christmas and in January it's continuing.
"We've seen footfall decline, many retailers have seen their sales decline, so the evidence around successful discounting is fairly limited."
"To some degree, retailers will have to translate the reduction in price through to a reduction in quality, otherwise their margins will be so impacted that they simply won't be viable."
Whatever discounting and pricing strategy retailers opt for this year, they will need to clearly demonstrate value for money when it comes to price, service and convenience if they are to earn the spend of an increasingly cost-conscious consumer.
Changing role of staff
The national living wage increases to £8.21 per hour in April and the London living wage has been set at £10.55 per hour, so retail chiefs need to discover how to get more bang for their buck.
Staff wages are among the highest outlays for retailers so constant trimming of the fat is an unwelcome necessity – however, with the benefit of technology it is becoming increasingly easy to do – but there is still need for customer engagement.
Consultancy Oliver Wyman retail partner Duncan Brewer says: "I think the reality is, retailers are going to want to have smaller, much more hands-on, much higher-trained, much more knowledgeable members of staff to help drive the model."
"We've got to stop talking about customer experience and deliver some tangible training and support to colleagues on the shop floor"

Don Williams, KPMG
By investing in adequate training and staff development customers will be met by employees who have extensive knowledge of what they're selling and excellent customer service skills.
KPMG partner Don Williams says: "In the UK we've got to stop talking about customer experience and deliver some real tangible training and support to colleagues on the shop floor to deliver truly great customer service – particularly when you think that, after Brexit, talent is going to be in shorter supply. I don't think the sector has really grasped that."
Expert staff members who can create a better customer experience has been a driving force at retailers such as Hotel Chocolat and Lush.
Property trade body Revo chief executive Ed Cooke believes physical stores will continue to evolve throughout 2019 as customers visit them for more experiential reasons. Collecting goods, testing products and getting advice are high on the agenda, highlighting the need for knowledgeable people to be on hand.
Reinvention of the high street
With economic uncertainty and the burden of business rates, the 'death of the high street' is a commonly heard phrase but, as some of the Christmas updates showed, it is not dead yet.
The reinvention of the high street will be driven forward in 2019.
Lord Wolfson said: "People have to wake up to the new reality that the days of high streets being filled with clothes stores are over and the days of sky-high rents are over."
Allowing local authorities more freedom to focus on what each town needs is likely to help. Cutting red tape would clear the path for changes of use as health clinics, leisure facilities, residential buildings – as well as retailers – occupy empty units.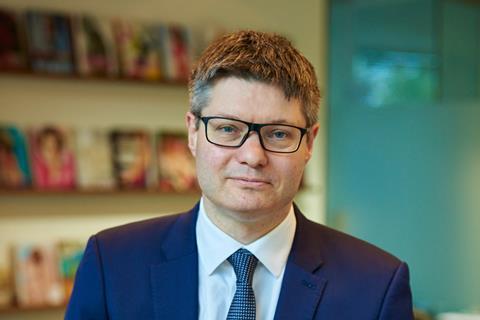 Wolfson believes taking the regulatory brakes off would "allow people to adapt properties and use them for what's best for that town".
Head of retail research at Knight Frank Stephen Springham says: "This is a curiously British thing that we think that every single high street, that every town centre, has to be retail-led. It will slowly but surely change."
Local authorities need to be more innovative.
Property developer First Base director Barry Jessup says: "I think the issue that high streets have got is a lot of them have become mono-use and they're not attractive places for people to come.
"By reintroducing a variety of uses to those locations it makes them more attractive. Because they're more attractive they attract more people. The retailers are successful, and they attract a higher calibre of customer. I think we can see that has started and I'm expecting that trend to accelerate in 2019."
Rise of the 'ethical consumer'
A phenomenon that many retailers have been seeing more in recent years is the emergence of the ethical consumer – shoppers that no longer base their purchases on brand name alone but on a more complex set of factors linked to their own ethical codes.
Although in the past, that hasn't always been played out in purchase habits, there is a feeling that 2019 might be the year that consumers finally put their money where their mouth is when it comes to these issues.
KPMG's Williams sees the emergence of what he calls an "ethical, sustainable zeitgeist".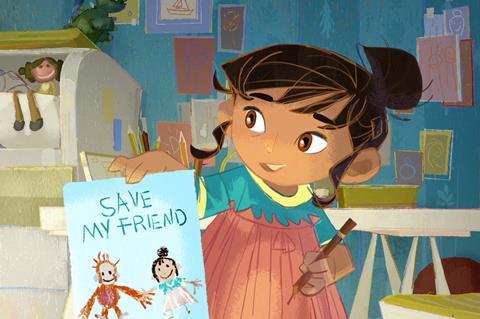 He says: "I think this could lead to more of a backlash culture against companies this year. There's a real possibility that consumers may begin to stop buying products from a business if they feel it's not taking its ethical responsibilities seriously enough".
It's clear that retailers are becoming increasingly aware of this possibility. Whether it is M&S piloting plastic-free produce and getting rid of best before labels in its Tolworth store in southwest London, cosmetics giant Lush launching a plastic-free 'naked store' in Manchester this week, or Iceland's much vaunted, but never aired on TV, anti-palm oil Christmas advert, retailers are increasingly taking a stand on some of the hot-button issues.
For Williams, the benefits of trading more ethically go beyond simply appealing to a certain demographic of consumer. He believes that, if done correctly, it may "wind up being a cost reduction from a business efficiency perspective" – particularly in terms of plastic packaging.
Possible action on business rates?
There may be some good news to finally report when it comes to business and rental rates in 2019, though that will likely have little to do with anything the Government itself does – intentionally, at least.
Given ongoing retail uncertainty, it appears that landlords are this year coming to terms with the fact they can no longer charge the rental rates they have in the past. This ought to have the effect of offering some relief to retailers when it comes to business rates.
"I think we're starting to see, and will see this year very clearly, an acceptance on both sides that rental rates are not what they used to be and landlords are settling for steady, but lower numbers," says Oliver Wyman's Brewer. "My understanding then is that this will prove something of a shift, if only because business rates are linked to rental levels and, as rents drop, there will be a knock-on effect to rates".
In its retail market outlook for 2019, Knight Frank seems to agree. It has forecast a 0.7% decrease in rental rates across the sector.
A Treasury select committee will investigate the business rates regime this year.
Lim, however, does not believe the Government will itself do anything to lower rates. He says it is "completely reliant" on the tax and, given the macroeconomic outlook generally, would find them "very difficult to give up".
"I can't see an immediate solution in terms of business rates," he says. "But it's just one piece of an overall multitude of challenges facing the industry. It's an important piece, but certainly isn't the be all and end all."
Whether the Government chooses to act on the opinion of Sir John Timpson that business rates for bricks-and-mortar retailers be scrapped entirely, in favour of increased VAT, remains to be seen.
The status quo may well reign, at least for the time being. One thing to keep an eye on is the "action group" of large retailers – including Arcadia, River Island, Debenhams – reportedly considering coming together to collectively lobby Whitehall on the issue.