With both landlords and retailers seemingly unhappy, what can be done to make the UK's property model fit for purpose? Mark Faithfull reports.
While House of Fraser is far from the only one to push through a company voluntary arrangement (CVA) this year, it seems to be the store that broke the camel's back.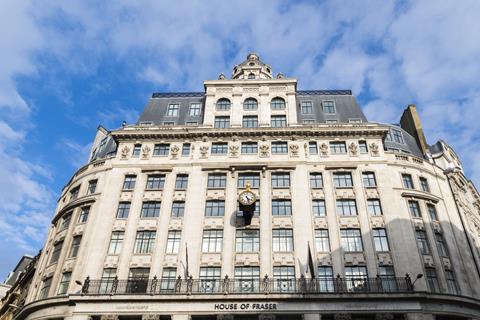 Both the British Property Federation and retail property body Revo reacted angrily to its accession and it seems CVAs have become the poster child for all that is wrong with the UK leasing model.
Of course, compared with mainland Europe, the UK's retail property has always been something of an anomaly.
First, there is lease length, which used to stand at 25 years – an unheard of duration in Europe.
These often came with upward-only rent reviews. While such metrics make comforting reading for the investors that underpin development and redevelopment, they look increasingly incongruous in a fast-paced, omnichannel retail world.
The current situation leaves neither side happy.
Many landlords would like to be given more flexibility to adapt their tenant mix to consumer preferences but are often hamstrung by the rigidity of the investment structure, which favours long leases, predictable income and strong covenants over creativity and innovation.
Retailers have a mixture of needs and preferences. Some would like much shorter leases, basic fit-outs from landlords and more options to break the lease if a centre is underperforming.
Others are looking for the stability of a long lease of around 10 years and favour a system where their own fit-out investment is reflected in security of tenure. This further clouds the picture.
The outlet model
So what can be done? The strong performance of the designer outlet sector is often cited as a possible model for change.
Typically, the landlord charges a rent based on turnover and has complete access to store sales.
Although retailers sign fixed-term leases, they normally contain clauses which allow the landlord to move underperforming brands out of a scheme or into a smaller unit. While this is an option of last recourse, after landlord and retailer have worked together to try to resolve the problems, as a result outlets are constantly refreshing.
Will Thomas, partner at retail agency KLM Retail, believes the outlet model would offer a better structure but concedes: "It is a huge shift from long-term leases and covenants to a turnover model and less lease security, so there has been a reluctance on the part of owners."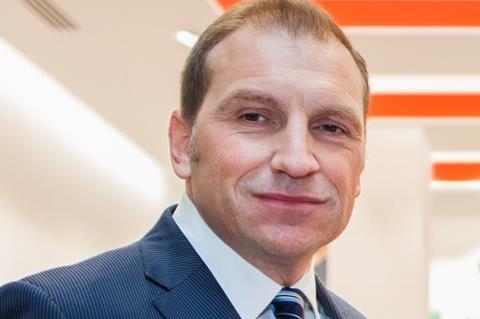 However, he feels the current retail situation offers an opportunity to "reset the button", especially when it comes to the large spaces that House of Fraser will be handing back.
He believes landlords need to show more willingness to introduce flexible and aligned leases to attract what could be a new generation of retailers as a result of the demise of department stores.
"Finding retailers to take multiple floors is going to be very hard," he says. "So we need to look at the opportunities for residential, commercial and libraries above ground level. But there is also an opportunity to think about the concessions inside the department stores and whether they can be offered retail space on the high street outside the scheme."
He says that landlords need to be working on creating environments that could encourage, for example, the beauty hall brands to take stores and cites Lincoln's Cornhill Quarter as one such example of a destination being reformatted for new retail and leisure occupants.
Some retailers, such as vocal critic John Cheston, chief executive of Smiggle, point out that the current impasse is a symptom of the inflexibility of the current leasing system. He worries that many landlords have not woken up to the realities of a changed market.
"I fear very much for second- and third-tier centres which are tired, underinvested, in some cases have circa 30% vacancy rates, and generally have an unloved feel about them," he says.
"It's clear there will be an ongoing exodus of tenants from these centres until the asset owners and real estate investment trusts embrace the new paradigm, which is that they will not fill vacant units and that vacancies are set to increase if the model doesn't change."
Five-point plan
This summer, Colliers International put forward a five-point plan calling for:
standard five-year leases outside the 1954 Landlord and Tenant Act;
rents based purely on turnover;
mutual options to break the lease dependent on agreed turnover;
a 'white box' approach to shop specification to minimise fit-out costs; and
limited incentives/rent free periods.
Colliers co-head of retail agency Dan Simms explains: "The property industry now needs to think about a radical reshaping of the lease model.
"These types of lease features are relatively common in the factory outlet environment but have not been brought in a structured way into the mainstream market. They create genuine alignment between landlord and occupier, and offer both the opportunity to flex rents and occupation."
Gary Grant, founder and chairman of The Entertainer, also feels the system needs to be more adaptable but insists retailers need to be part of the solution, not simply argue that leases are "no longer fit for purpose".
He is not keen on the white box approach or leases outside the act – "unless we want to see pop-ups and lower-quality retail on the high street" – because he feels such moves would discourage creativity and investment.
Grant's toy chain operates around 80% of its stores on base rent and turnover, and he says while landlords prefer the security of agreed rents, it provides alignment of interest.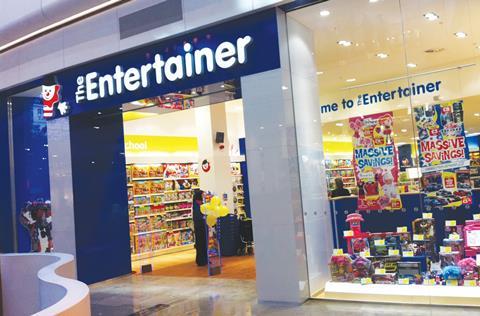 When signing leases, he opts for 10-year deals to allow for payback of the shop-fit investment.
"Of course revenue projections are our best guess when we open a new store but it's rare that we get it badly wrong," he says.
"Nothing gives me more pleasure than to pay more because of strong sales, while we do try and work with landlords if a store isn't performing. The key is to be transparent and I think if you talk to landlords they would say The Entertainer is open about its stores."
Cheston is one of those who would like to see a more fundamental reappraisal of the current situation.
"Landlords in other countries offer fully funded deals to incentivise the right tenants to come in, cap occupancy deals at a fixed percentage of sales and are open to turnover rent deals, meaning both parties share the upside," he says.
"To be candid, given this is what landlords are doing in other parts of the world, if the appetite to adopt the same approach does not exist in the UK, we will divert our attention to more progressive and business-friendly markets."
If the UK wants to retain its reputation as a choice market for international expansion, change is needed – and fast.
CVAs – The argument that won't go away
CVAs have become controversial because, while they require 75% agreement among creditors, for everyone but the landlords there is little downside.
Many landlords believe they are penalised because a retailer can close stores without fulfilling their normal lease obligations.
Of course, it's not quite as simple as that. While landlords have made their dissatisfaction known, they have often been among those parties agreeing to a CVA.
"If landlords acted in unison then they would have a stronger voice," says Tom Pringle, partner at recovery specialist Womble Bond Dickinson.
"Yet in many of the CVAs landlords have voted for them, because in an individual case it may be in the interest of a scheme or fund to let the retailer close their store so they can bring in a new and better tenant."
"I think landlords would be happier to accept CVAs if they could see root-and-branch management restructuring at the same time," adds Neil Hockin, director and head of shopping centre leasing at Lunson Mitchenall. "But often these retailers limp on without really addressing their problems."
Some retailers agree. Nigel Jobson, now with tech-specialist Maybe but formerly property director at Superdry, says as a successful fashion retailer, seeing rivals shed stores and renegotiate rents created an uneven playing field.
He adds: "If we heard about a rival being able to negotiate a reduced rent the first thing we'd do is be on the phone to that shopping centre to talk about a reduction."