WHSmith's head of high street and Kate Swann's right-hand man is primed to take over as chief executive.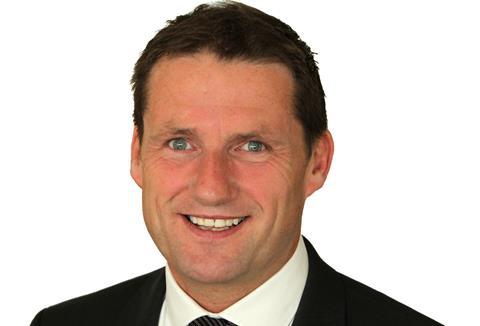 Steve Clarke will have big boots to fill when he steps up to the chief executive's post at books and stationery retailer WHSmith next June. He will be taking over from the highly respected Kate Swann who has helped deliver increasing profits at the retailer for almost 10 years.
The 45-year-old Ulsterman has long been Swann's right-hand man. He followed her from Argos, where she was managing director and he was head of product marketing, to WHSmith eight years ago, originally taking the role of head of marketing.
Clarke, who is now managing director of the retailer's high street arm, is described by independent analyst Nick Bubb as "gritty". And he's putting up a hard battle to quell falling sales in the division.
Clarke has led initiatives to make the proposition more relevant on the high street, such as changing the product mix, which involved the retailer reducing its reliance on the shrinking entertainment category and launching more innovative products such as its tie-up to sell ereader Kobo in dedicated shop-in-shops.
Clarke seemed an obvious successor to Swann's throne and is well known to the City after years of presenting to analysts at results updates.
"Steve has been groomed for the chief executive job. He has been running the core business for a while now and he is steeped in Kate Swann's strategy," says Bubb.
There will be no big change to strategy under Clarke, according to WHSmith financial director Robert Moorhead, who will take on the chief operating officer role alongside his existing responsibilities when Swann exits.
Moorhead tells Retail Week: "We've been as close to developing and implementing the strategy as Kate has. Steve knows the business inside out."
Shoring up sales is certain to be a focus for Clarke. Swann's strategy has increased profits partly by cutting costs while turnover declined. WHSmith has not generated a group sales rise since 2008 and before that the last increase was in 2002.
Analysts have long said that WHSmith will need to build revenues and increase like-for-likes, as the scope for more cost cutting diminishes.
However, there are still some cost cutting wins to be had and this strategy is likely to continue, in particular in the high street division, for the next two years, says Conlumino analyst Matt Piner.
"It looks as though its travel arm is the strongest part and it has more potential. One challenge WHSmith has got to overcome is downsizing the high street. It is half the business but considerably more retail space than its travel division," he says. "It seems it has brought Clarke in with a view to tackle these stores."
Clarke will take the reins during an interesting period for the retailer as it tests new store formats with gusto. It introduced a new fascia, WHSmith Office, on London's Baker Street last week and is launching Zoodle, a store focused on kids' and toy ranges, and WHSmith Books Plus, which offers books, stationery and impulse buys at airport locations. That all comes on the back of the 100 Kobo ereader shop-in-shops and the WHSmith Books format.
Clarke will need to identify how WHSmith can use these more localised formats to its advantage.
Along with improving the declining high street division, Clarke will also have to maintain the growth of WHSmith's travel arm and expand it overseas.
A key initiative will be to grow its newly acquired Australian cafe business, Fresh Plus, which consists of five cafes in hospitals.
Clarke is not shy of travel himself. Originally from Belfast, he moved to Australia in 1995 when he worked as marketing manager for Cable & Wireless Optus and then as marketing director of Vox Retail and Buy.com until 2001, when he returned to the UK to work at Argos.
It is unlikely Clarke will ruffle feathers with a radical new strategy, and as Swann prepares for her final song, WHSmith looks to be in safe hands.
Career history
2004 to present WHSmith managing director of high street after working his way up from marketing director
2001 to 2004 Argos head of product marketing
1999 to 2001 Vox Retail and Buy.com
1995 to 1999 Cable & Wireless Optus
1989 to 1994 Dixons