The prestigious Retail Think Tank debates whether consumer confidence can be measured and whether it really impacts spending.
Last week GfK's long-running Consumer Confidence Index showed a five point plunge in confidence in November driven by growing fears about the economy.
However, can consumer confidence be accurately measured and what impact does it have on consumer spending? This is the question that the prestigious KPMG/Ipsos Retail Think Tank (RTT) debated in their last meeting.
Consumer confidence indicators have long been used to gauge household spending intentions and retail sales, with the measures pivoting around the general theory that changes in consumer confidence are typically followed by corresponding changes in consumer spending.
RTT members agreed that consumer confidence measures do provide key insight into likely patterns of spending.
However, the think tank highlighted that more recently – following the EU Referendum vote – there has been little to no correlation between the indicators and actual retail sales.
Can confidence be accurately measured?
KPMG partner David McCorquodale highlighted that "measuring consumer confidence is an attempt to evaluate consumer mindset and is not something that can be compared across other measures at an absolute level."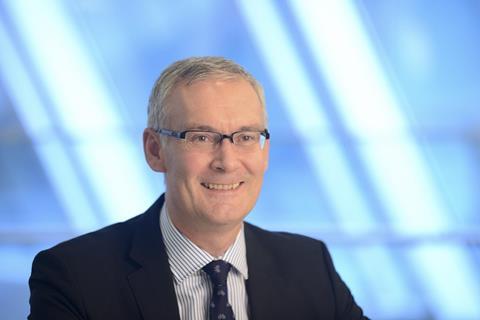 He added: "What, when, how and in what context you ask [questions] will affect the absolute levels reported."
Martin Hayward, founder of strategic marketing consultancy Hayward Strategy and Futures, also stressed that there is "no such thing as the average shopper".
"The unique demography [of shoppers] and the nature of goods sold means that there may be significant variances to the norm that can render the indicator of overall confidence less valid," he said.
The fundamental flaws of polling were also raised as a shortcoming of consumer confidence surveys.
Maureen Hinton, group research director at Verdict Retail, said: "As we have seen with election polls, it's hard to get an accurate picture of intended behaviour with surveys, and an isolated score can lead to false assumptions."
Lagging indicators
James Knightley, senior economist at ING, pointed out that consumer surveys tend to ask questions relating to consumer perceptions after events have already taken place.
He said economists consider consumer confidence indices to be 'lagging indicators' that in themselves do not provide new information, but rather reaffirm assumptions that have already been made.
"If you ask the typical consumer what the general economic outlook is… they will repeat back what they've just heard in the media"

Nick Bubb
Keeping with the 'here and now', many RTT members also stressed the power the media has in shaping the outlook of consumers.
Nick Bubb, retail consultant, said that if you "ask the typical consumer what the general economic outlook is… they will repeat back what they've just heard in the media".
He added that "what [consumers] say and what they do are very different".
HSBC head of retail and leisure James Sawley, however, firmly believed that consumer confidence can be accurately measured, with research organisations having honed their methodologies over time to be more accurate.
Like many of the RTT members, he pointed to the measure's long-term positive correlation with retail sales, which paints a more accurate picture of the direction of travel, while the individual scores themselves are less reliable and should be interpreted with caution.
The Brexit effect
There may be a long-standing correlation between consumer confidence and spending over time. However, there is a divergence between the data sets following shock events, such as Brexit.
"Consumer and business confidence plunged in the wake of the referendum result, yet the economy performed fairly well," said Knightley.
In fact, Newman pointed out that many retailers reported that sales have not been negatively impacted by the Brexit vote as yet. But why?
Mike Watkins, head of retailer and business insight at Neilsen UK, suggested that there can be a delay in the effect diminishing consumer confidence has on actual consumer spend.
He pointed to research describing "a six to nine months lag after a change in sentiment to a change in spend".
However, local market conditions such as price competition or personal circumstances such as job security can have a bigger impact on how much and when consumers decide to shop.
"Consumer and business confidence plunged in the wake of the referendum result, yet the economy performed fairly well"

James Knightley, ING
Hinton also pointed out that while consumers may come to believe the economy overall is worsening, until it impacts them at an individual level they will continue to spend as normal.
That said, Hinton also flagged that a continuous stream of bad news is likely to make consumers more cautious, with the result being self-fulfilling.
Sawley highlighted that certain categories of goods are likely to perform better than others in a period of low consumer confidence.
While luxury and big-ticket items would likely experience a decline in such an environment, retailers "operating as 'value leaders [would be] likely to see an uplift in sales as consumers trade down".
Knightley said consumer confidence can't take account of everything to do with consumer spending, and pointed to the recent boom in tourism as overseas visitors take advantage of the weaker pound. This suggests that indicators should not be used to project consumer trends uniformly.
Finally, McCorquodale shed more light on what wavering consumer confidence may mean for retailers themselves.
"Low consumer confidence affects markets as a whole and makes it tougher for specialists to prosper. Generalists win by skimming more markets and persuading those already in store to buy, whereas specialist operating in non-essential categories are easily avoided by cash strapped customers," he said.
To curb diminishing sales, and perhaps even delay or negate the negative impact on consumer spending, he highlighted techniques used by retailers to cement purchase decisions, including free longer guarantees and even celebrity endorsement.
Not the whole story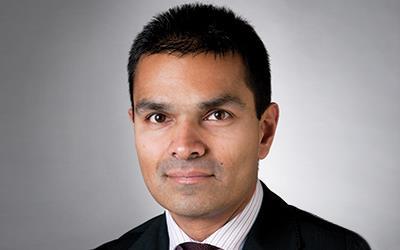 The RTT concluded that consumer confidence indices are never going to tell the whole story. Confidence indicators do provide useful insights that can help reaffirm general assumptions.
However, as Jonathan De Mello, head of retail consultancy at property specialist Harper Dennis Hobbs, surmised, given the fickle nature of human emotion, consumer confidence cannot be viewed in isolation and needs additional context to make it meaningful.
Particular caution should be given to consumer confidence measures following 'shock events' such as the Brexit vote.
Newman said: "Consumers are likely to rely on gut feel [so, nothing] other than money through the tills and website checkouts [can] accurately measure [consumer spending]."
Retail Think Tank members
Nick Bubb, retail consultant
Dr Tim Denison, Ipsos Retail Performance
Jonathan De Mello, Harper Dennis Hobbs
Martin Hayward, Hayward Strategy and Futures
Maureen Hinton, Verdict Retail
James Knightley, ING
David McCorquodale, KPMG
Martin Newman, Practicology
James Sawley, HSBC
Mike Watkins, Nielsen UK