Consumers are being handed new legal rights when buying digital content as the law is modernised to reflect digital shopping habits.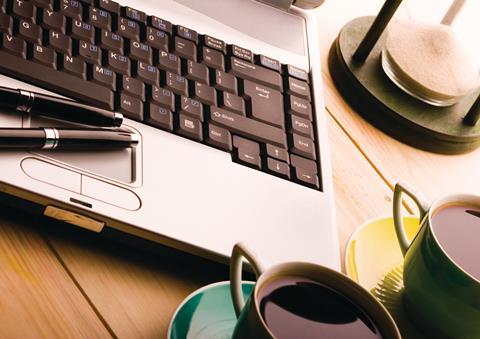 It is first time shoppers are being given 'clear' legal rights for digital content
Consumers are being given a 30-day timeframe to claim a refund
Retailers have one opportunity to repair or replace goods
The Consumer Rights Act 2015 comes into force today and will introduce rules entitling shoppers to repairs or replacements when digital products are faulty.
The law aims to clarify rules around refunds, repairs or replacements of faulty goods and will introduce a 30-day timeframe for consumers to reject a faulty item and receive a full refund.
After 30 days, retailers have one opportunity to either repair or replace the goods in accordance with the customer's preference.
If the attempted repair or replacement is unsuccessful, shoppers can claim a refund or price reduction if they wish to keep the product.
Streamlined legislation
The Consumer Rights Act 2015 will also streamline eight pieces of legislation into one in an attempt to make the law easier to understand for businesses.
Business minister Nick Boles said: "Whether it's downloading music or buying a fridge freezer, the Consumer Rights Act makes it easier to understand your rights.
"These changes will simplify the law for businesses so they can spend less time worrying about unwieldy regulations"

Nick Boles, Business Minister
"UK consumers spend £90 billion a month and it is important they are able to shop with confidence. These changes will also simplify the law for businesses so they can spend less time worrying about unclear and unwieldy regulations."
The Department for Business, Innovation and Skills said this will be the first times shoppers have "had clear legal rights for digital content".
Shoppers spent more than £2.8 billion on downloaded music, video and games in 2014, up 18% from the previous year, according to Entertainment Retailers Association
Under the new rules, consumers will also be able to challenge terms and conditions which could be deemed to be unfair or hidden in the small print.
From today, alternative dispute resolution (ADR) providers will also be available to help when a dispute cannot be settled between a business and the consumer.
The providers are being introduced in an attempt to offer a quicker and cheaper way of resolving disputes than going through the courts.
Which? executive director Richard Lloyd said: "Consumer law was crying out to be brought up to date to cope with the requirements and demands of today's shoppers.
"Getting a refund or repair, dealing with issues with faulty digital downloads and understanding contracts should now all be much simpler."