The Retail Week Power List 2015 unveils the 100 most influential people in retail
When these people talk, the retail industry listens.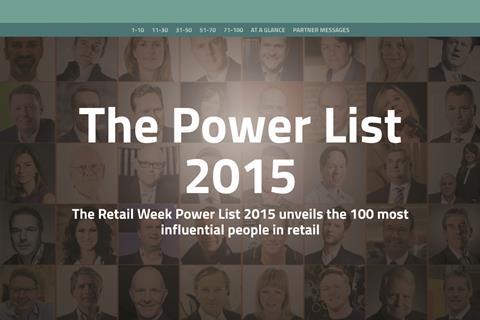 If ever evidence was needed that retail is going through an intense and unprecedented period of change, this year's Power List demonstrates that.
These 100 power players are steering a steady course through a shifting retail roadmap as they adapt to new consumer behaviours and game-changing technological innovations.
Retail Week applauds their efforts to set and lead the agenda at a time when nothing is as it was.
Access the Retail Week Power List 2015.